Roots & Journeys is a passionate owner-operated company providing high-end luxury accommodation and exclusive adventures in prime locations throughout Botswana.
We created our business to offer you, our special guest, a genuinely unique holiday experience. A true taste of the Africa we love. Whether you are travelling with your family, friends, on your own or as part of a group, we expertly craft our itineraries to ensure you leave us with unforgettable memories.
Our locations combine the best of what Botswana has to offer with varied environments that bring you right up close to some of Africa's most iconic animal and plant life. With so many exclusive and unique activities to introduce you to, we are confident we can make your African dream come true.
Africa within reach – a message from the founders: 
"Our goal is to make your dream holiday to Africa possible, accessible, and affordable." 
"Roots & Journeys was formed when a group of like-minded people met after a guide's course in the Tuli Block in Botswana. We quickly connected over a strong love for the country, the people, and conservation. We believe that Botswana is one of the last real wildernesses left in Africa, and feel it our responsibility in assisting to protect it. We believe the best way of achieving that is by sharing it with you." 
2013
Tswii Mokoro Trails started
2021
Great Tsau Hill built & opened
MEET THE ROOTS & JOURNEYS FAMILY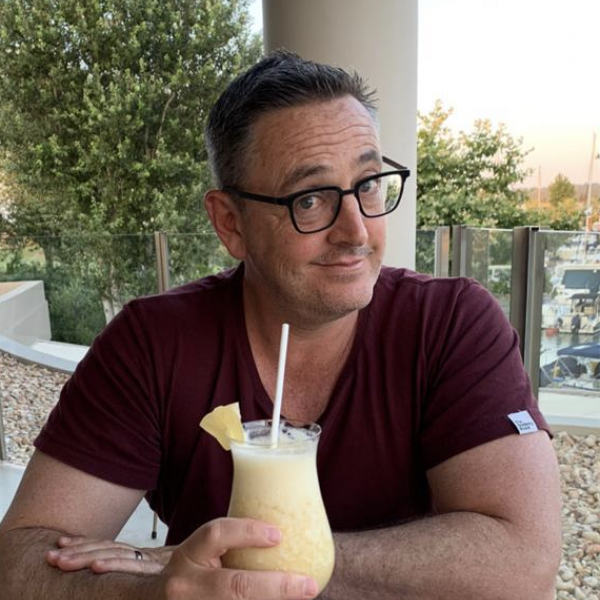 Read Biography
After 20 years of trading commodities Tony turned his attention to his love for the bush and completed his guide training in Botswana. During the course he met up with Dean and they decided to look to invest and build properties in Botswana to share the amazing Delta with others. They teamed up with Anna and Jacques and created an amazing circuit of lodges in Botswana. When he's not being a full time father, he spends his time flying planes and helicopters.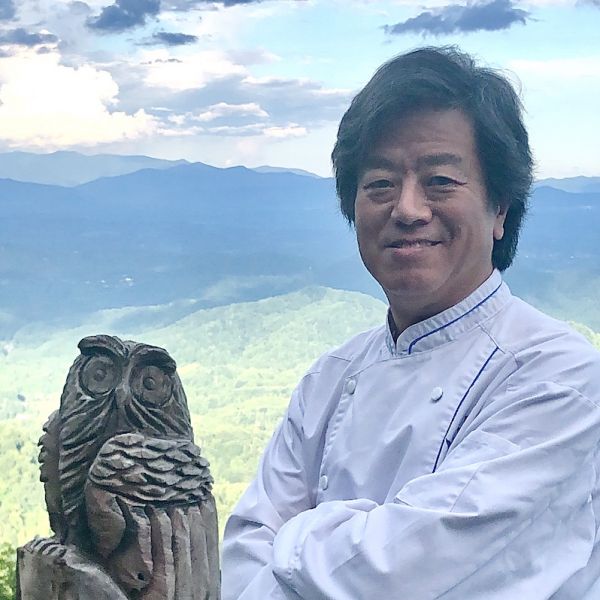 Read Biography
Dean is a Canadian based in the mountains of North Carolina and sunny Florida. As well as being a board member of R&J, Dean is a classically trained gourmet chef from Le Cordon Bleu in both cuisine and pastries and worked in a number of world class restaurants. He was judge for the San Pellegrino World's 50 Best Restaurants for close to a decade. On the mountain, he gardens, grows mushrooms, keeps bees and does blacksmithing and ceramics. He also enjoys volunteering and helping orphans in remote places in the world. Dean loves the African bush and has taken a number of safari guide training courses. His most recent kick is primitive trails where he once survived on a bag of rice for close to a week. In a previous life, Dean founded two companies in the financial services industry and took them public with market caps of over quarter billion dollars. Dean is a ICD.D designated corporate director and YPO/WPO member. Dean has a B.Comp.Sci Honors Degree and an MBA.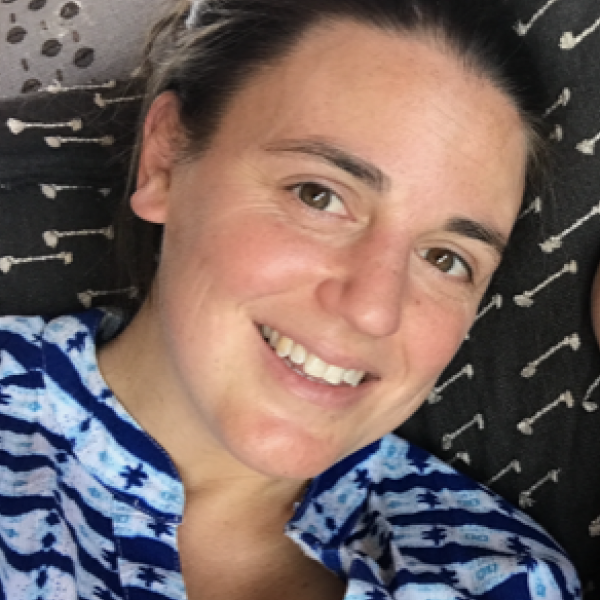 Read Biography
Anna started her tourism career in London working for a well-known Travel Agent. After years of assisting people with planning their dream trips and having spent many holidays in Botswana from a young age, Anna moved from the UK to Maun permanently in 2008. Along with Jacques, Anna spent many years assisting others in sourcing and setting up new tourism ventures, before turning her attention to the development of Roots & Journeys.
The young Vanderfield family resides in Maun, and are committed to ensuring all their guests have an incredible African experience.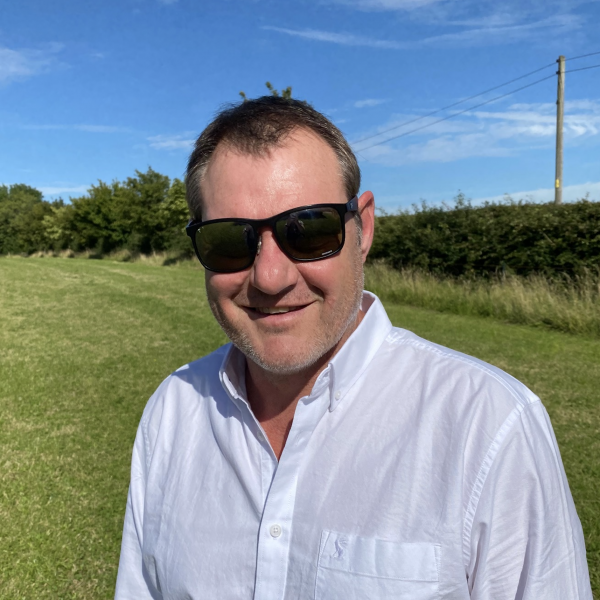 Read Biography
Jacques has been involved with various aspects of the Tourism industry for the last 25 years. He started his career as a Guide working throughout Southern Africa, before turning his attention to different Management roles. He spent many years assisting others in developing and running camps, before turning his attention to setting up Roots & Journeys. He has a real passion for the bush and conservation.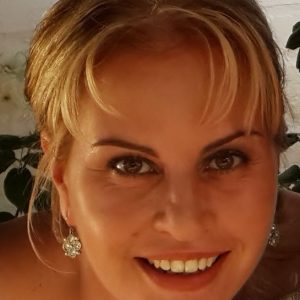 Read Biography
Christine is a wiz with numbers and loves to keep things neat and in order. After spending years studying financial accounting she loves being in the bush with her calculator or at the R&J collection putting new systems in place to keep things running smoothly. She lives in Cape Town and her favourite hobby is supporting wine farms by consuming their produce.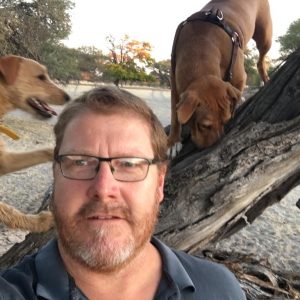 Read Biography
Based in Maun, Ryan frequently travels to the collection. He loves nature and conservation, whilst also enjoying photography. He is a qualified guide and can often be found in by the best fishing spots in the Delta.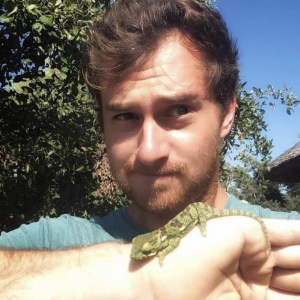 Read Biography
Originally from Joburg, Chandre is based between the Mopiri and Nokanyana. He is responsible for the R&J Collection. He is passionate about the bush and has completed his guides training in RSA and also took a number of photographic courses. Always smiling and having fun, Chandre is committed to guest experience.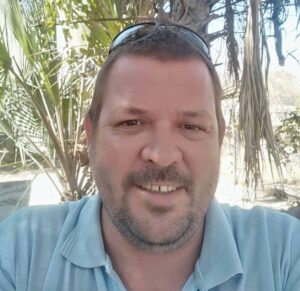 Read Biography
Murray grew up in Botswana starting off in Orapa and then moved to Maun in 1992. Murray heads the R&J adventures and helps with management. 
His super power is spending long periods in the bush and cooking over an open fire.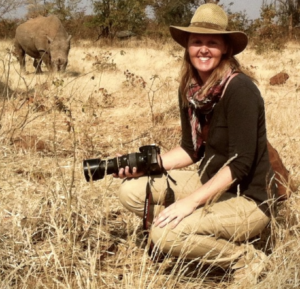 Read Biography
A Danish national living in the kingdom of Eswatini with a passion for adventure, hiking and wildlife – preferably all combined. Marie is a qualified biologist and a certified wildlife guide, who loves all things safari related, especially creating great guest experiences. She is in charge of developing itineraries, as well as supporting the marketing department.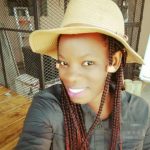 Read Biography
Lorraine was born and raised in Maun, the gate way to the Okavango Delta.  After gaining a bachelor's degree in Computing, specializing in networking and infrastructure management from Botho University in 2016, Lorraine fell in love with the Botswanan Wilderness. This was after her fiancée took her on trip to Savuti in Chobe national park. The love for nature and the wilderness encouraged her to start a career within the tourism industry. She joined R&J in April as a Camp manager and currently works at Mopiri. Her super-natural powers are hosting guests, sharing her skills with colleagues and making wow activities.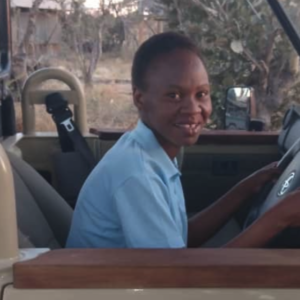 Read Biography
Ednah was born and still lives in Gunotsoga village along the panhandle of the Okavango Delta. She currently works as a camp manager at Nokanyana. She joined the company in 2016 as a massage therapist but due to her enthusiasm and spark she soon progressed to trainee manager after being awarded certificate in Game & lodge management she became the camp manager at the beginning of the year.  Edna has a great passion for nature and meeting different people with different cultures and perspectives. She loves to share and exchange her knowledge and experience with other people.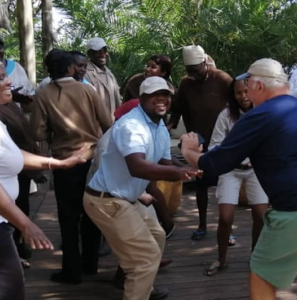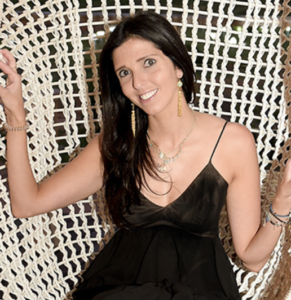 Read Biography
I joined the Roots and Journeys family during a shared human crisis globally, COVID-19, and what I know will be a milestone moment for me personally. Born and raised in Africa, I moved to London at 25 and have built a business in the guest experience and hospitality space. Joining Roots and Journeys has provided me with the opportunity to go back to my roots and bask in the magic of Africa again. With a love of the land, and the people, deeply engrained in me, I am excited to bring you in as a guest. To give you the opportunity to experience the affordable but luxurious, in tandem with the wonder of a community so grounded, and a land so rich in soulfulness and splendor.
Currently the research camp at Mopiri consists of basic infrastructure and assets, administered by The Botswana Wild Bird Trust (BWBT).  Mopiri has been used as the launch site for numerous "National Geographic Okavango Wilderness Project" (NGOWP) Delta wetland bird surveys, as well as being used to run education workshops with teachers from local schools in our community outreach programmes. In the future, the plan is to use Mopiri as a research base to launch long-term water, bird and fish population-monitoring programs in the lagoon and surrounding channel. An appointed research manager will establish community relations to ensure that ongoing communication and our outreach programmes will continue to grow.
In the coming months and years, BWBT plans to roll out sensors along the Okavango River in all three countries, in order to measure the heartbeat of the system and provide independent data which governments and concerned organisations can make use of. The research camp at Mopiri will be funded each year by the BWBT using unrestricted charitable donations made via the National Geographic Society and direct to the BWBT. It's envisaged that the camp will be in operation throughout the year with several researchers available to give talks on their work and the Okavango Delta to guests at the main camp.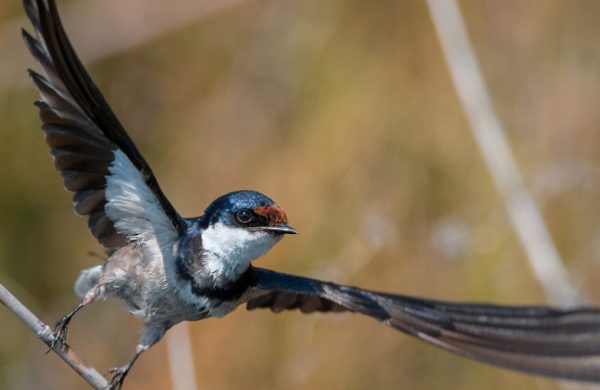 The Botswana Wild Bird Trust (BWBT) has a mission to conserve wild birds and their habitat through exploration, research and monitoring, conservation action, partnerships, raising awareness and support for local citizen-led organisations. In 2017 a permanent scientific research base at Mopiri Camp was established, which is currently being used by the "National Geographic Okavango Wilderness Project" (NGOWP), a broad-based conservation and landscape project undertaking research and development in Botswana, Namibia and Angola. The project aims to preserve the pristine state of the Okavango River Basin to protect key wildlife populations, help local communities thrive and support sustainable development and use of natural resources.
Read More
Water is one of Africa's greatest natural resources, but it is finite. If measures aren't taken to protect key freshwater systems at their source, the water security of millions of people, as well as the incredible diversity of plant and animal species that define Africa, will be at risk. Starting in 2015, the NGOWP formed an interdisciplinary dynamic team and began surveying the Okavango source river systems and collecting data and scientific insights to help inform strategies to protect these essential waterways.
Working in collaboration with relevant ministries of each country, the NGOWP has compiled some of the most comprehensive biodiversity, ecological and socioeconomic information representative of this important region and has laid eyes on what is happening on the ground in these remote and inaccessible regions. In addition, the team is exploring long-term, sustainable management of future protected areas by facilitating partnerships between governments, non-governmental organizations (NGOs) and local communities.
In order to preserve the long-term health of the Okavango system, it is essential that the communities living along these source lakes and rivers have access to sustainable livelihoods. The creation of a protected area offers potential opportunities for employment and training for local villagers either through direct management and operational positions or through future development of ecotourism and entrepreneurial ventures. Such options would preserve local knowledge and traditional practices while conserving the area's natural resources.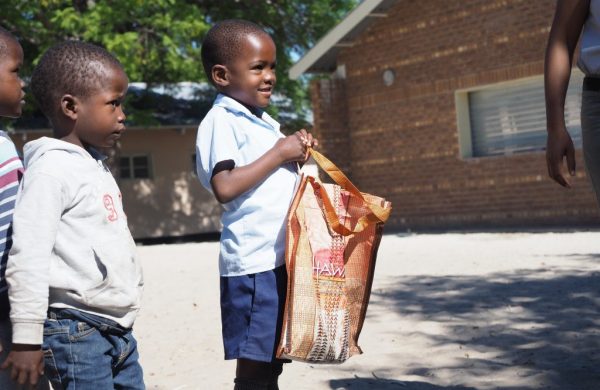 We are proud members of Pack for a Purpose, an initiative that allows travellers like you to make a lasting impact in the community at your travel destination. 
Read More
Pack for a purpose is a charitable organisation that was set up in 2009 and offers travellers the opportunity to meaningfully contribute to the local communities of their travel destination.  It is a global initiative that helps contribute essential supplies in over 60 countries. Pack for a purpose supports various initiatives such as education, child welfare, animal welfare and socioeconomic development. 
All travellers can participate and it is as simple as choosing supplies you wish to take with you from a list of specific items requested for the area and project. The supplies you bring are then left with us and we make sure to deliver them on to the project. The items can vary from pencils, deflated soccer balls, pet supplies, through to stethoscopes and band-aids. It is a way for travellers to make a huge impact with very little effort.  
READY TO BEGIN YOUR ADVENTURE?