Offering you an unforgettable adventure in Botswana with 6 nights exploring the
Okavango Delta – a UNESCO world heritage site. This incredible rate is inclusive of
your accommodation, select activities, and all your internal flights.
Experience superb wildlife sightings at Nokanyana, and a beautiful, tranquil time at Mopiri. On this trip, you will get the chance to explore the renowned Okavango Delta on foot, by boat, mokoro and game drive.
Simply get to Maun and Roots & Journeys will handle the rest!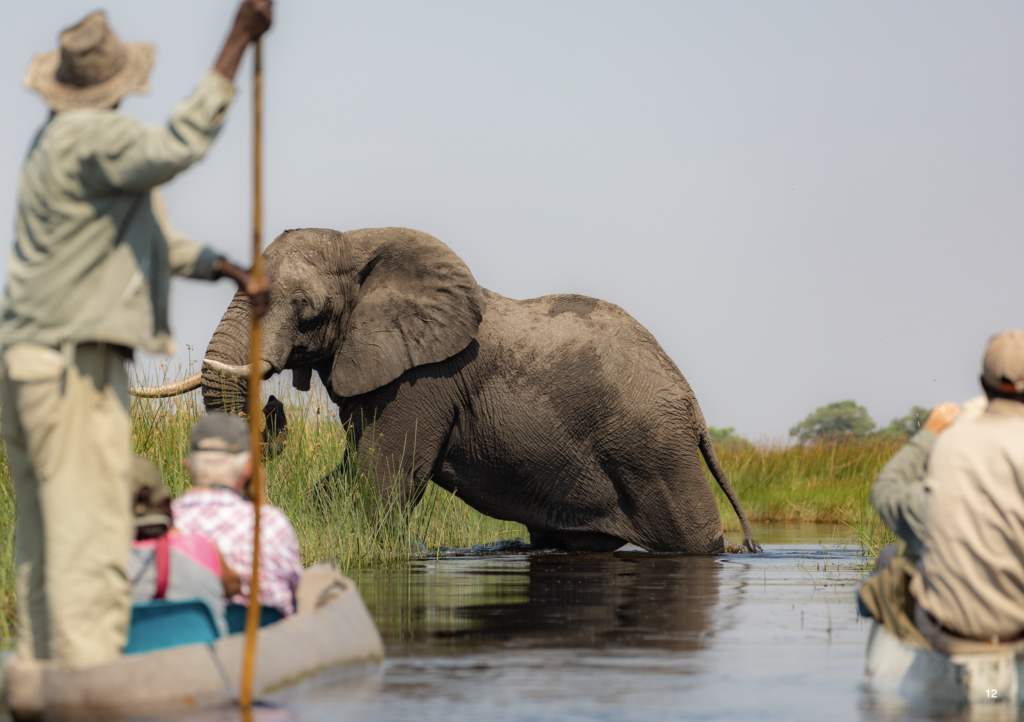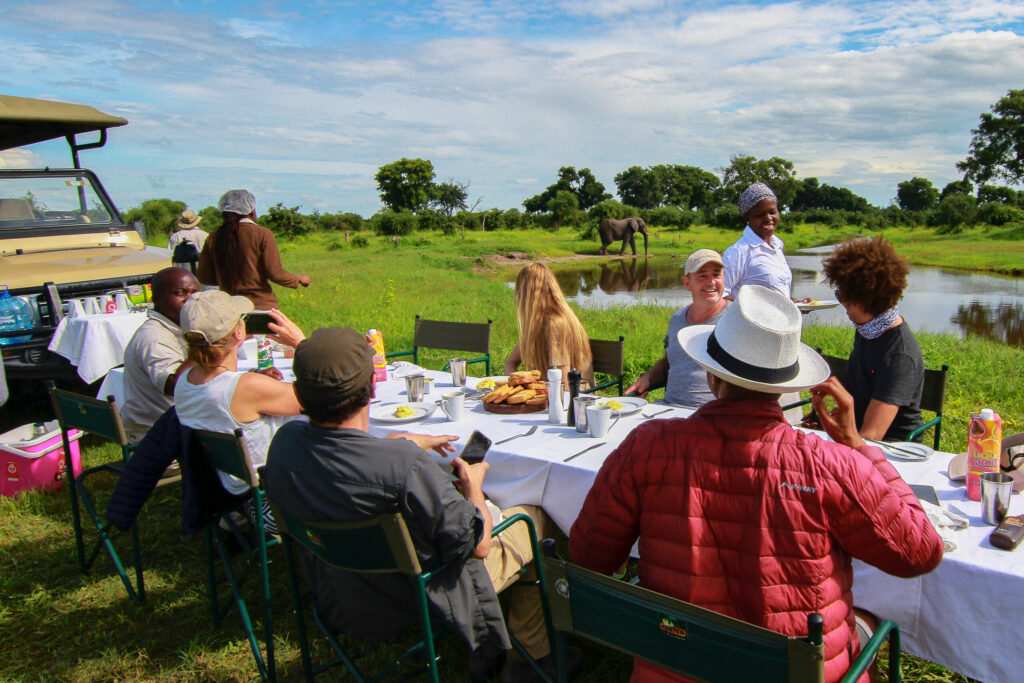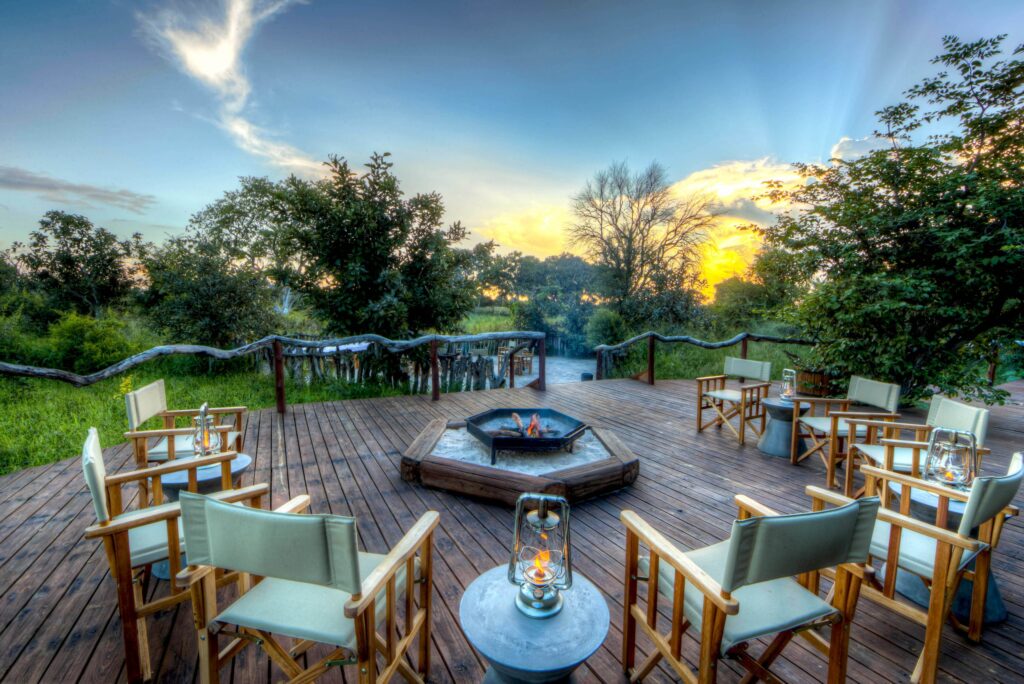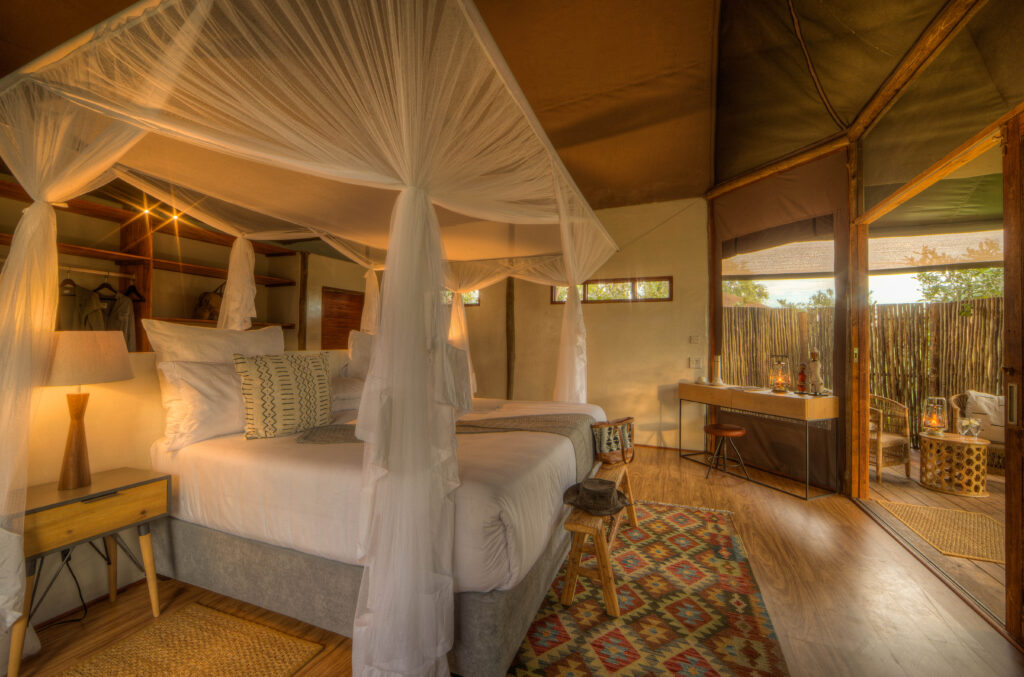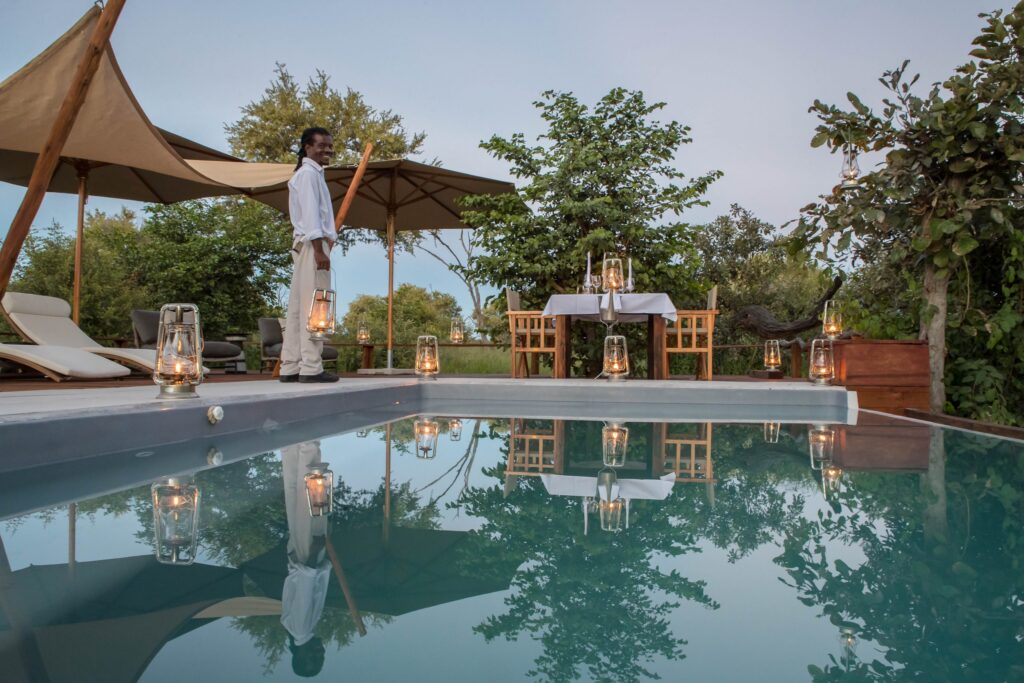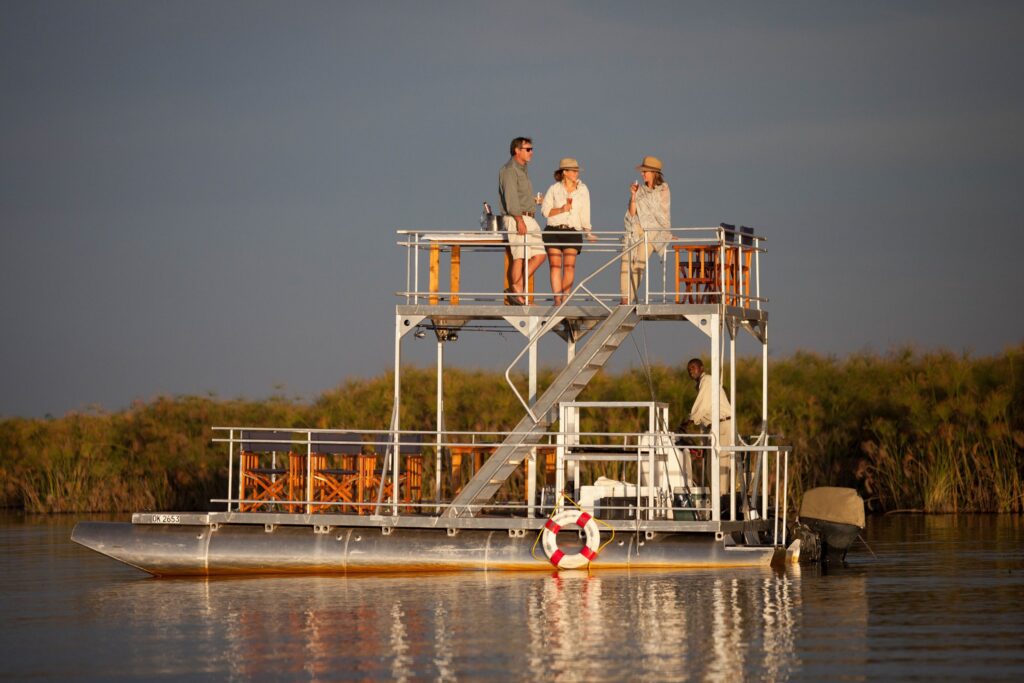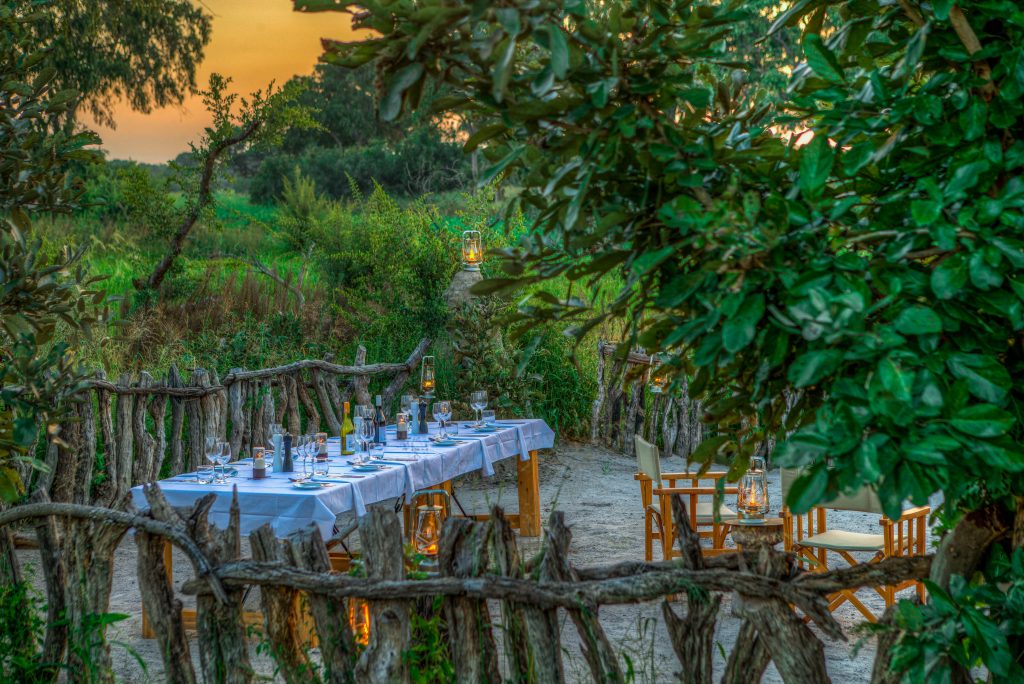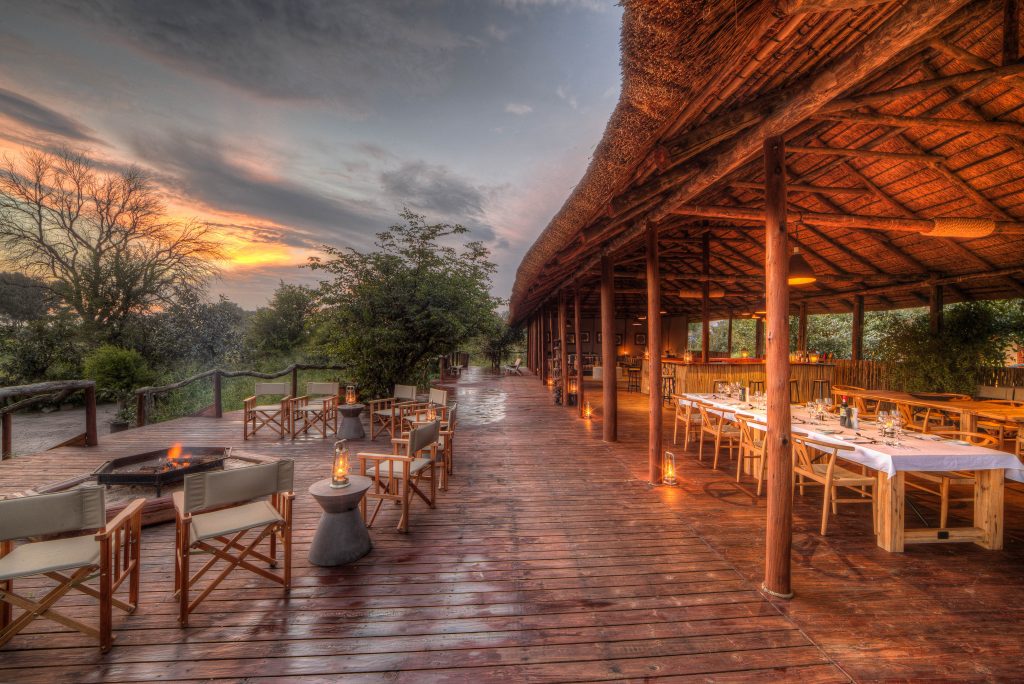 Accommodation
Key Features
What's Included
What's not included
Okavango Delta
On arriving at Maun Airport, you'll be greeted by a member of the Roots and Journeys team. It's then a beautiful 35-minute scenic flight across the Delta to the private Mopiri Airstrip. Followed by a 5-minute boat ride up the Weboro lagoon to the lodge.
After settling in and enjoying a high tea, the afternoon barge cruise on the Weboro lagoon is a perfect way to take in your new surroundings, and start exploring the Delta.
Okavango Delta
Wake up early to see the sun rising; a breakfast will be ready in the main dining area.
Leave Mopiri after breakfast and traverse the papyrus channels, stopping along the way. You'll spend about an hour and a half exploring the channels before moving on to some large islands.
Walk – When you reach the islands you can choose to take a walk, or simply tuck into a well-deserved bush brunch.
After lunch – After you have explored the islands on foot, jump back on the boat to try a spot of fishing at a number of different locations recommended by our knowledgeable guides.
Pre-dinner drinks and nibbles will be served around the fire and in the bar area, before a 3-course meal will be served.