You'll find Nokanyana's 10 luxury tents on the bank of the Khwai River, nestled in the lush bush overlooking a large flood plain frequented by Africa's wildlife, so you can watch elephants, antelope and giraffe from your room. The seven luxury rooms and three family suites all have wonderful panoramic views of the surrounding bush.
The 10 luxury tents are spacious, light and airy with king-size beds and large private decks. All have en-suite bathrooms with double sinks and two large rain showers: one inside and one outside. The bathrooms feature contemporary layouts with views of the bush across the room (the toilet and shower are in separate private sections), so you'll never miss a moment of the continuously changing landscape.
The three family suites are positioned away from the main area and the rest of the rooms allowing Nokanyana to welcome children from the age of six. The suites are set up for a family of four (a fifth bed can easily be added if required).
There can be no better location than Nokanyana to introduce your children to the magic of the African bush. All 10 rooms are generously spaced out offering privacy and the peace and quiet you'll appreciate to fully enjoy the exclusive safari experience.
Extending from the Okavango River, the Khwai River forms part of the northern border of the Moremi Game Reserve. Nokanyana overlooks the spot where the Khwai and Mababe Rivers join, creating a beautiful environment in which to relax and watch the wildlife pass by.
Nokanyana offers some of the best game viewing in the world — directly from the rooms and the guest facilities ­– and exceptional game drive opportunities in the area. Days can be spent exploring the area, or simply relaxing and waiting for the wildlife to come by.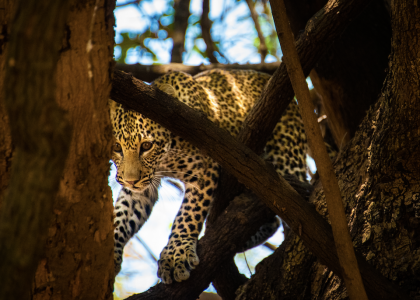 Luxury with panoramic view of the bush
World class game viewing
Three Family Units
Seven Luxury Rooms
Swimming Pool
Large main area
Open all year round
Accessible by road or by air
Nokanyana:  Means "little river" in the local Basarwa language.
Per Person Per Night (Sharing)
All Meals & Drinks (Excl premium brands)
CUSTOMISE YOUR EXPERIENCE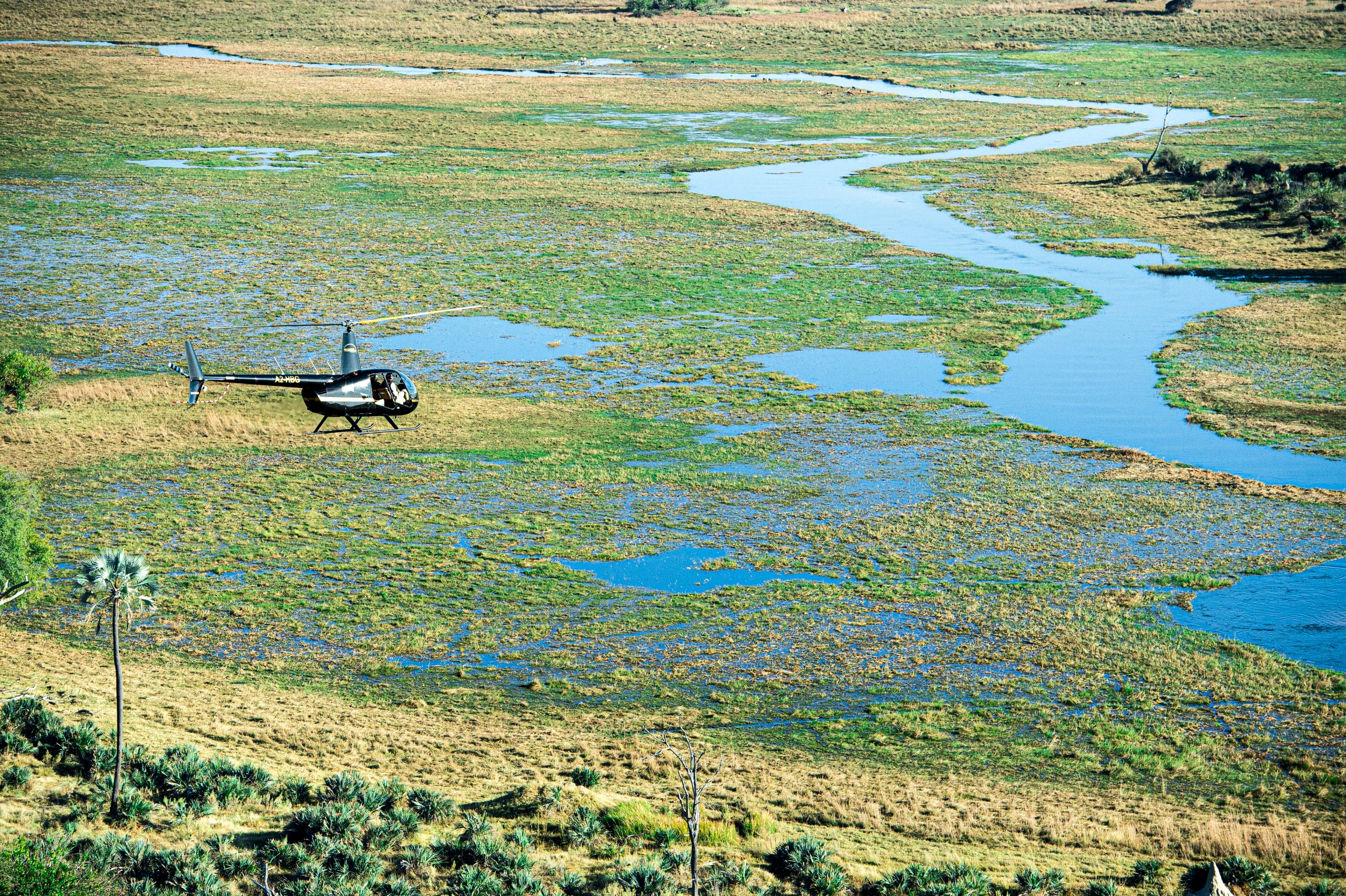 Experience the best of the Okavango Delta with an open doors helicopter flight over some of the most untouched and remote areas.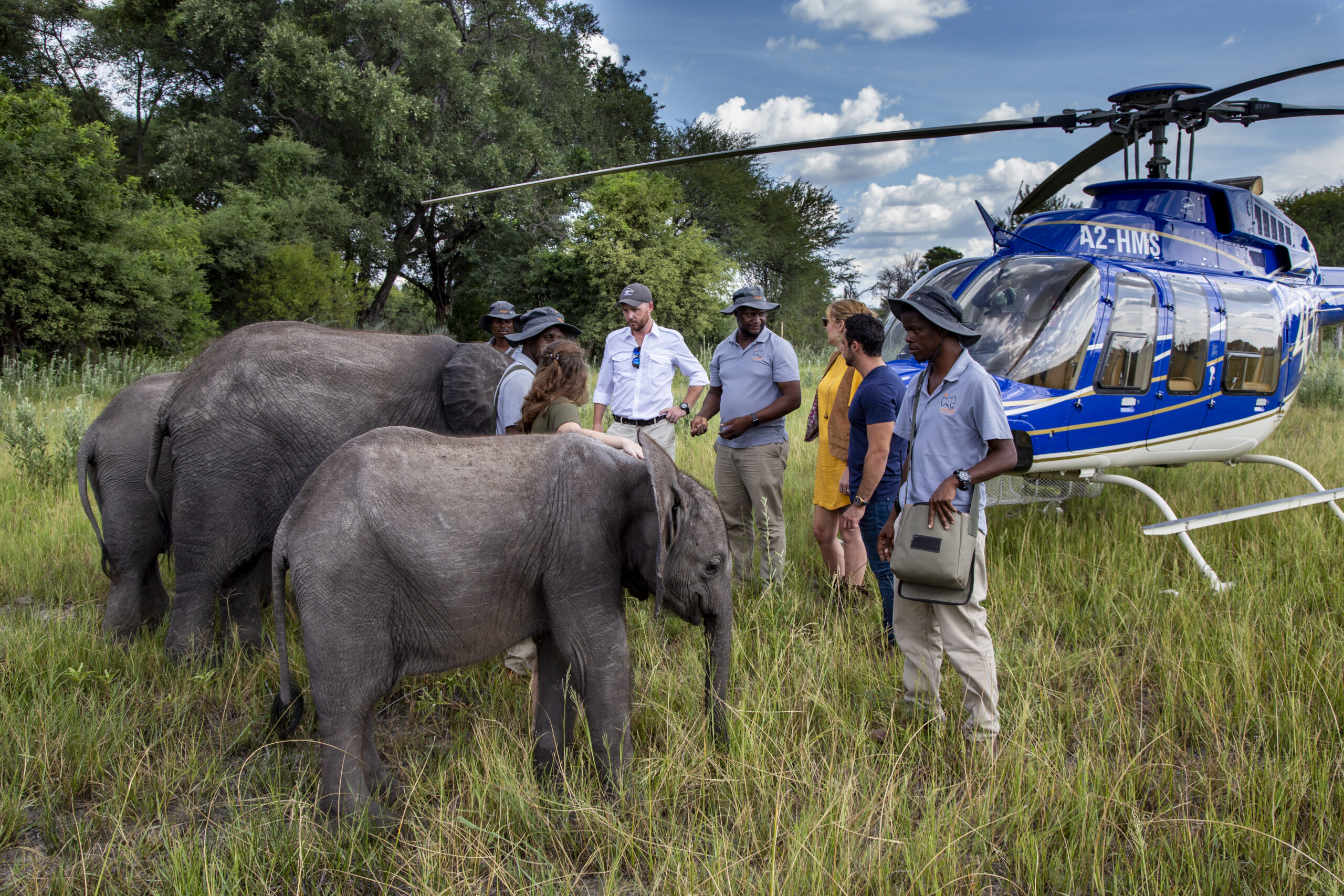 ELEPHANT HAVENS & HELI FLIGHT
This is a wonderful experience for the whole family. Enthusiastic guides will tell you about the orphaned elephants and explain their behaviour through captivating storytelling and display.
TRAVEL AT A GLANCE
HOW TO FIND US
Flight time from Maun to Khwai Airstrip is approximately 35 minutes, with an hour drive to Nokanyana. 
Nokanyana is 127kms from Maun. It is located close to the southern parts of Chobe National Park, Khwai, Moremi Game Reserve and Savute, making it an ideal place to stay if you're driving through Botswana. 
READY TO BOOK YOUR ADVENTURE?
We look forward to welcoming you to Nokanyana