We believe a safari should be more than just game drives, therefore Roots & Journeys offer a varied list of activities. Here you'll find something for everyone: Slow-paced, high speed, active, remote, community based, adrenalin-fuelled, interactive and educational. Start planing your dream holiday from home and let us know, which activities you would like to incorporate into your safari.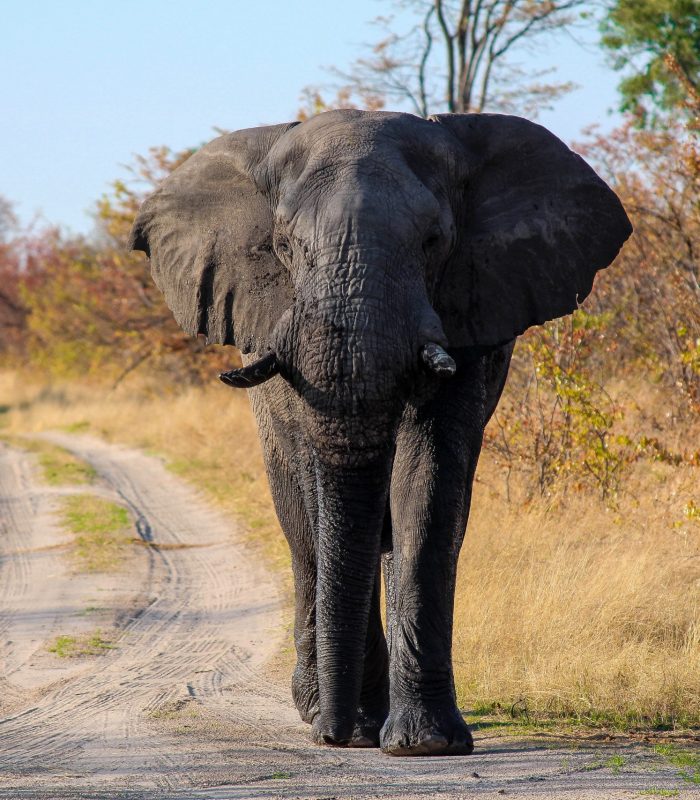 The Khwai River is often the only water source year round for water reliant species like elephants, as well as aquatic and semi aquatic antelope such as red lechwe, water and reed buck. Sightings of giraffe, kudu, zebra are abundant as are the predators. Botswana has the highest African wild dog population on Earth and it is not unusual to see one or two packs denning. North of the end of the Khwai River is the Mababe depression. Another incredible area to explore.
Selection of in room massage treatments are available:
Full Body Massage
Back and Neck Massage
Head and Neck Massage
Please check full list of treatments and availability ahead of time.
*Add on activity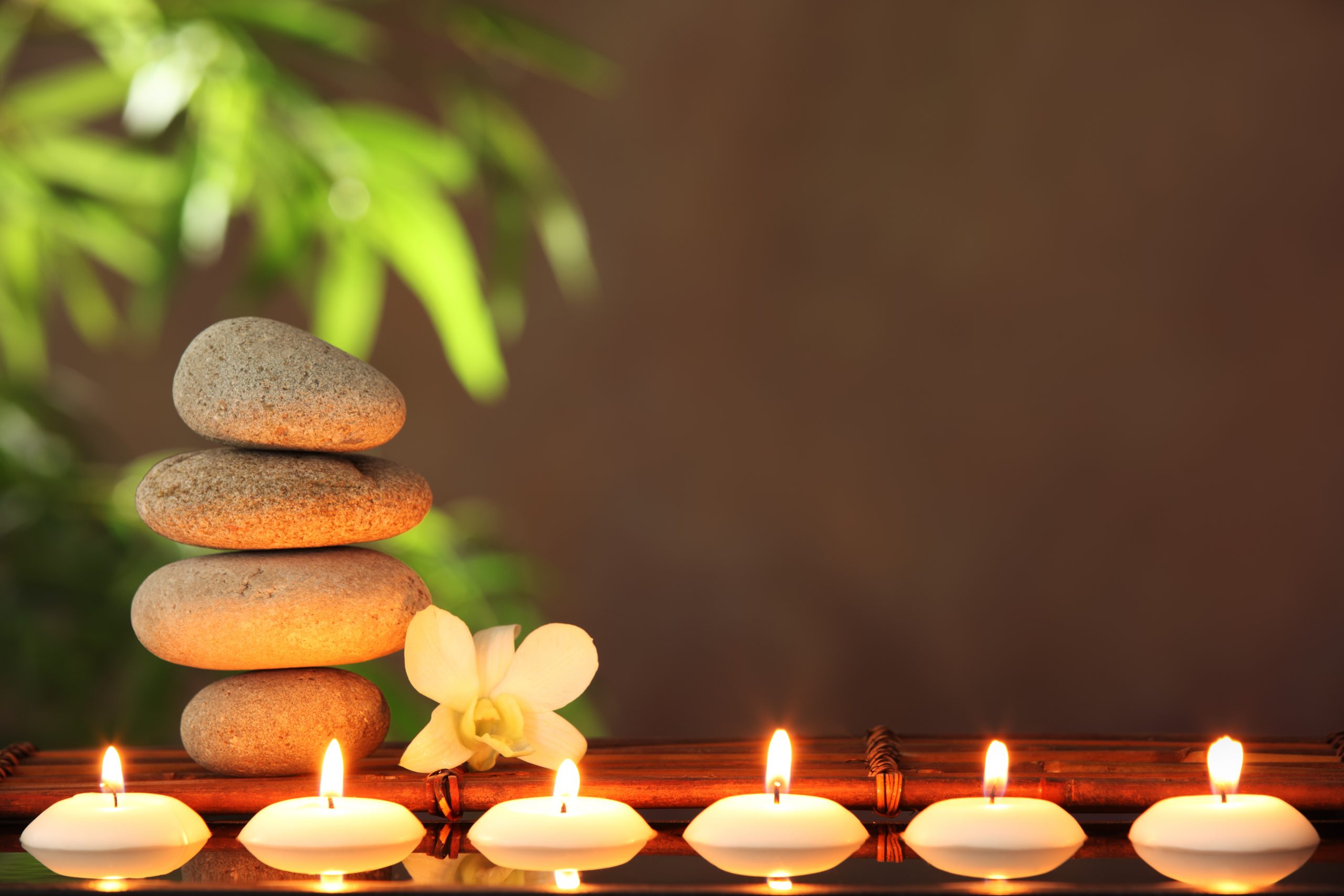 Enjoy a sundowner or a spot of fishing aboard our double story barge "Osprey". This is the perfect way to start or end your stay, or simply when you want to relax and take in the surroundings.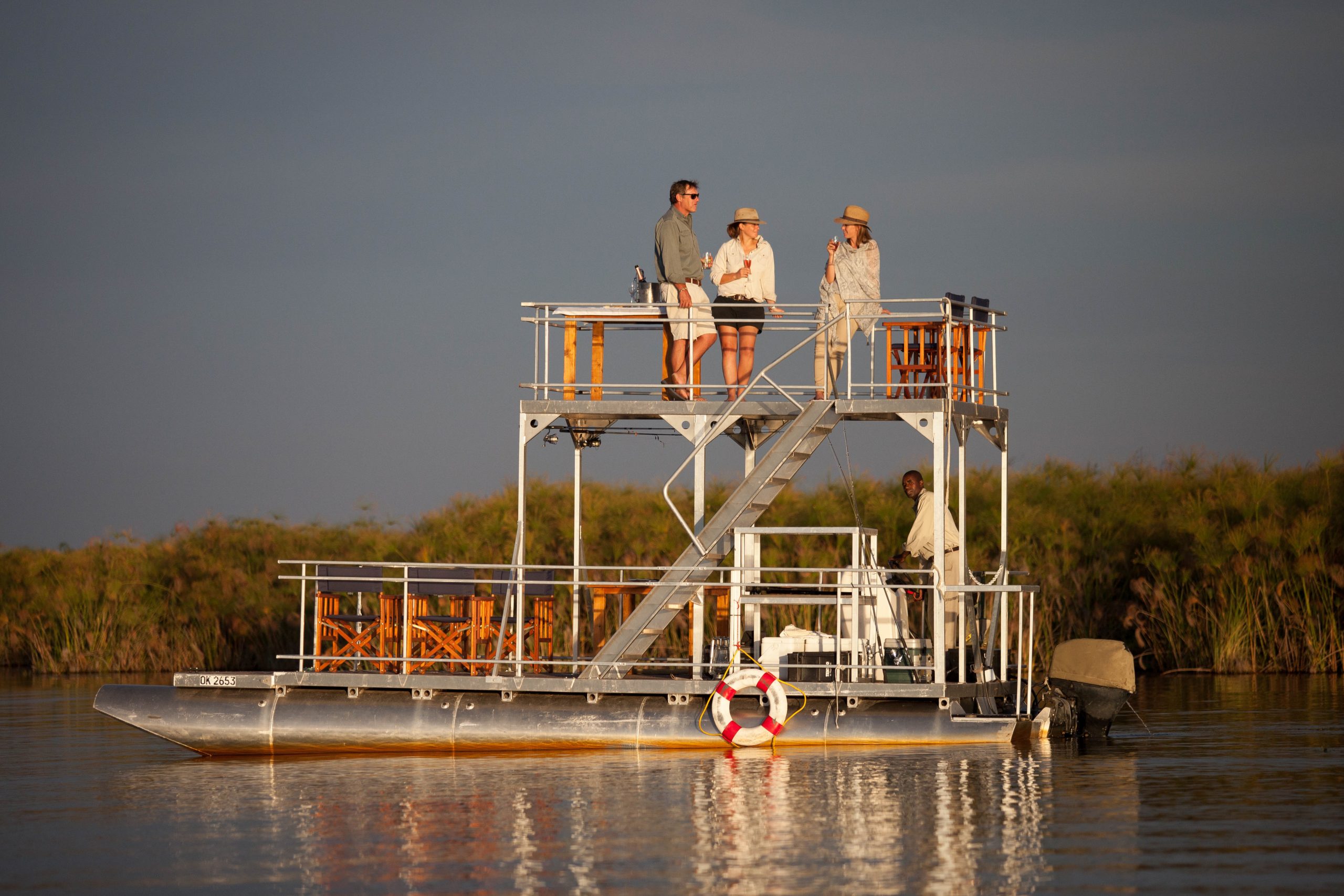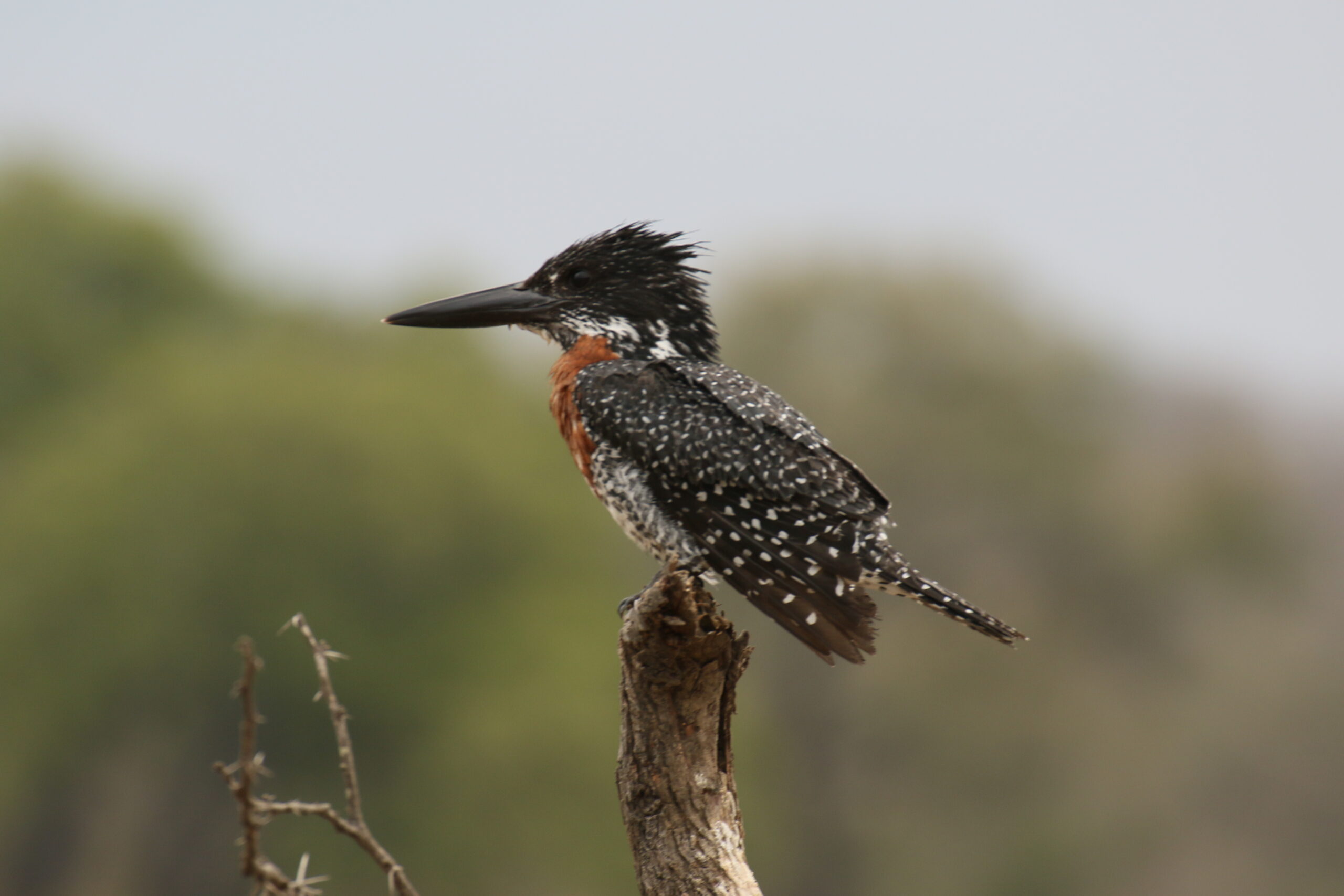 Head out with one of our knowledgeable guides and marvel at the variety of birds found in the collection locations. Botswana has approximately 500 species of birds, some of which are highly specific to the Okavango Delta (Mopiri), the savannah (Nokanyana) and the Kalahari Desert (Tsau). 
Exceptional birding months are from September to February, when migrants have returned to southern Africa to take advantage of the optimum feeding conditions, before the floods arrive in the Delta.
Experience the thrill of heading out on a boat into the unknown of the Okavango Delta. Explore hidden channels, find the best fishing spots and view large game from the water. Our knowledgable guide will also teach you about the incredible ecosystem that is so important to us all at Roots & Journeys.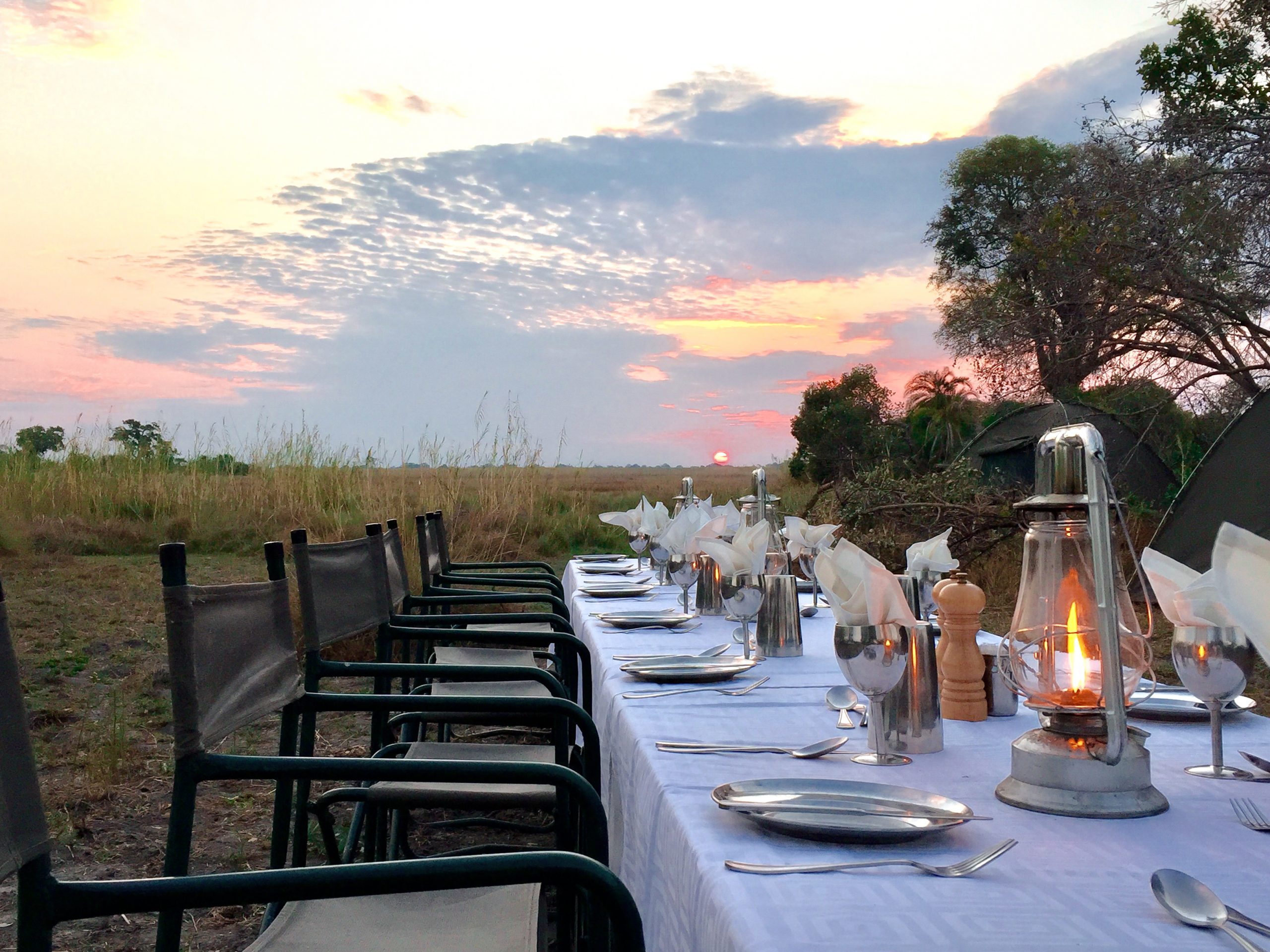 Spend the night camping out under the stars on a secluded island. A team from Mopiri will join you on this adventure and set up the camp from scratch. Your trusty barman will ensure that your sundowner is on hand, and a full 3-course meal will be prepared over the coals. This magical experience gives you the best chance to see wildlife, and allows you to experience all the activities on offer. Your room will be ready and waiting for you on your return to Mopiri the next day. (Please note that these must be booked in advance as they are set up prior to your arrival)
VILLAGE TOUR & HELICOPTER FLIP
The excursion, which lasts approximately 2 hours, begins by being picked up from camp for a scenic flight to the village to which we have been invited. This journey and the return flight provide amazing photographic opportunities of the landscape and wildlife en route. The tour is led by a local guide who explains aspects of village life such as architecture, religious beliefs, hunting and fishing, and there is also the opportunity to meet local craftspeople.
*Add on activity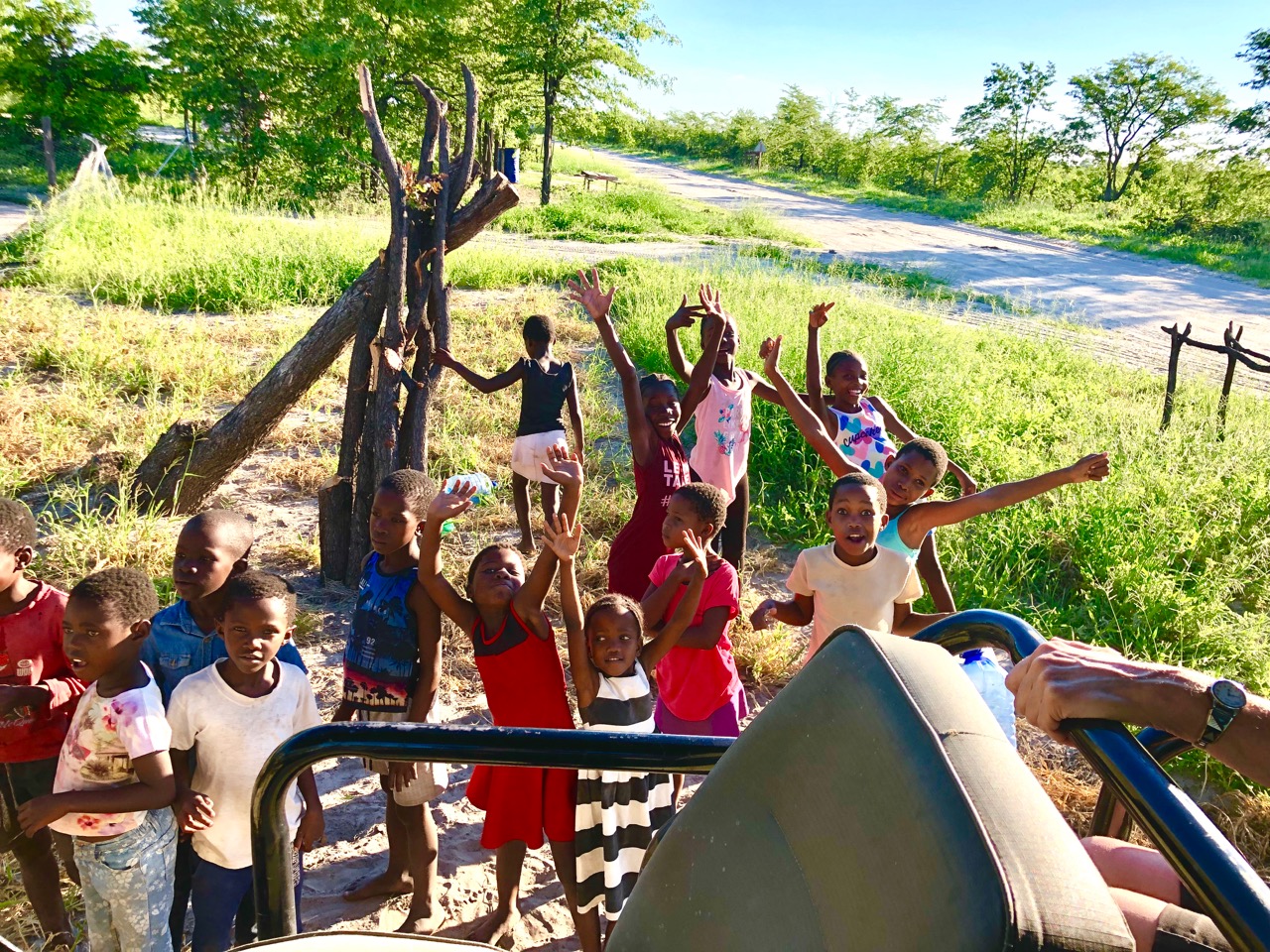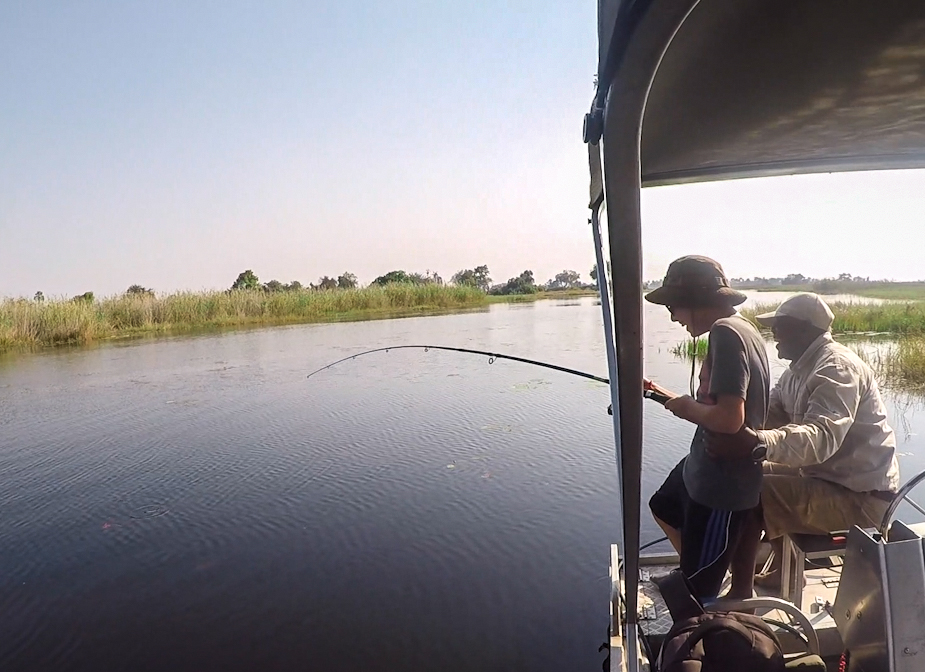 Mopiri is a prime destination for lure fishing. Tigerfish are indigenous to the area, and as one of the world's most dramatic freshwater game fish it provides thrilling angling for both experienced and novice fishermen. In addition to Tigerfish, up to eight other species are generally caught on line, creating eventful and memorable fishing at Mopiri. (Please note that fishing is prohibited in January and February throughout Botswana for fish breeding purposes).
Mopiri has been used as the launch site for numerous "National Geographic Okavango Wilderness Project" Delta wetland bird surveys, as well as being used to undertake education workshops with teachers from local schools in community outreach programmes. Researchers are available to give talks on their work and the Okavango Delta for those that are interested. (Please book in advance).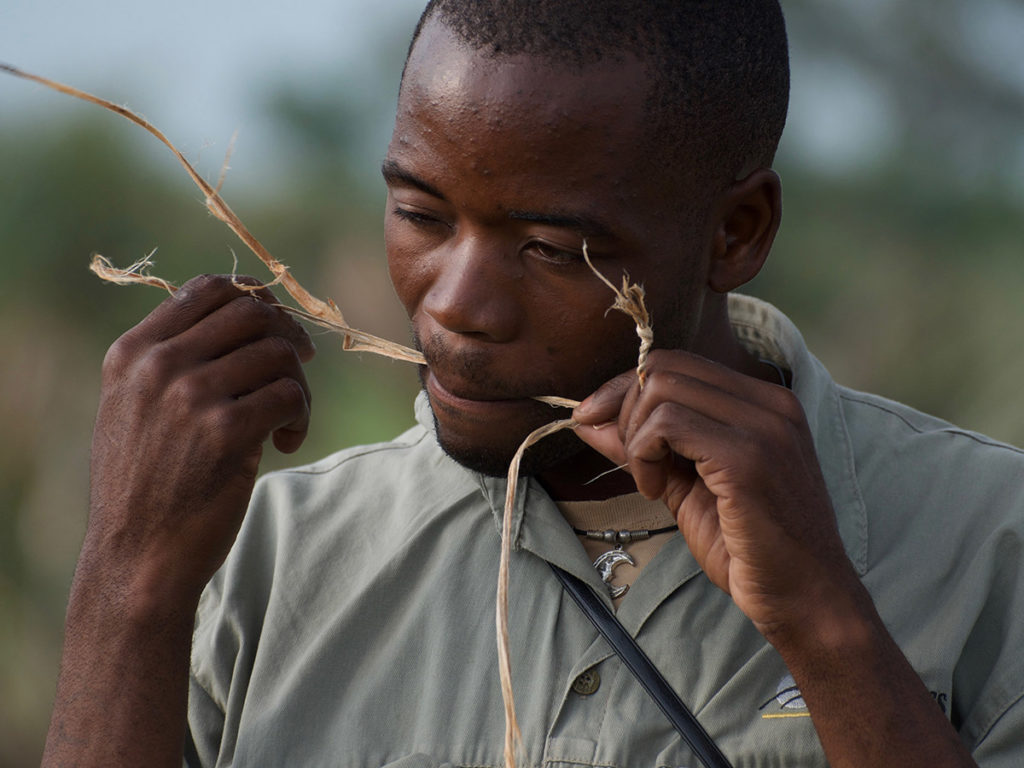 Accompanied by our knowledgable guides you can spend the day exploring the surrounding areas. Mopiri offers boat trips through the cool papyrus channels into the depths of the Okavango Delta. Nokanyana promises adventures through the Moremi Game Reserve, Savute or Khwai. Each trip offers an abundance of wildlife viewings getting you closer to the incredible nature Botswana offers. Lunch will be set and drinks provided so you can leave early in the morning and return just before dark.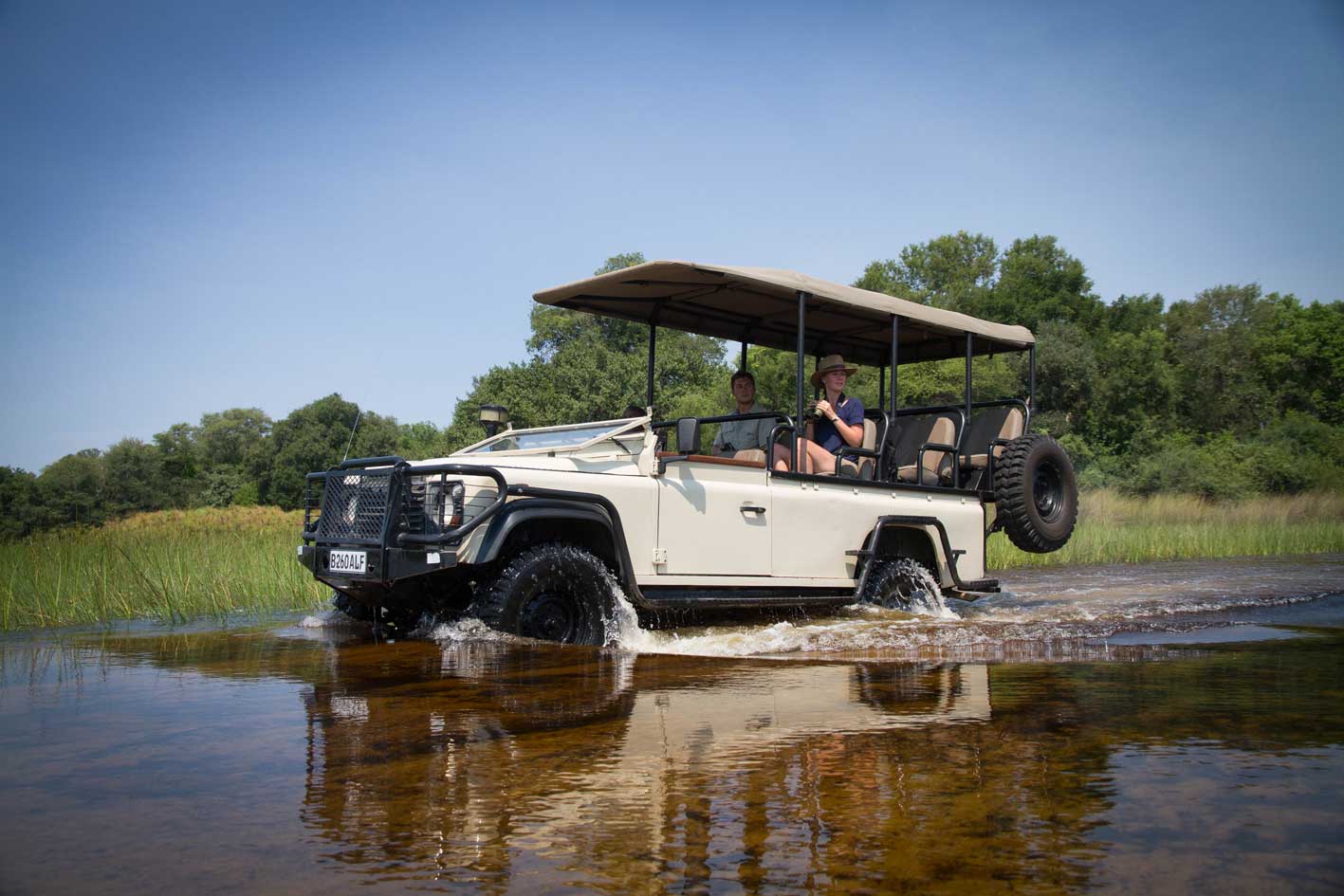 ELEPHANT HAVENS & HELI FLIP
This is a wonderful experience for the whole family. Enthusiastic guides tell you about the orphaned elephants and explain their behavior through captivating storytelling and display.
Elephant Havens carries out important conservation and habitat protection work, which you support by visiting the sanctuary.
*Add on activity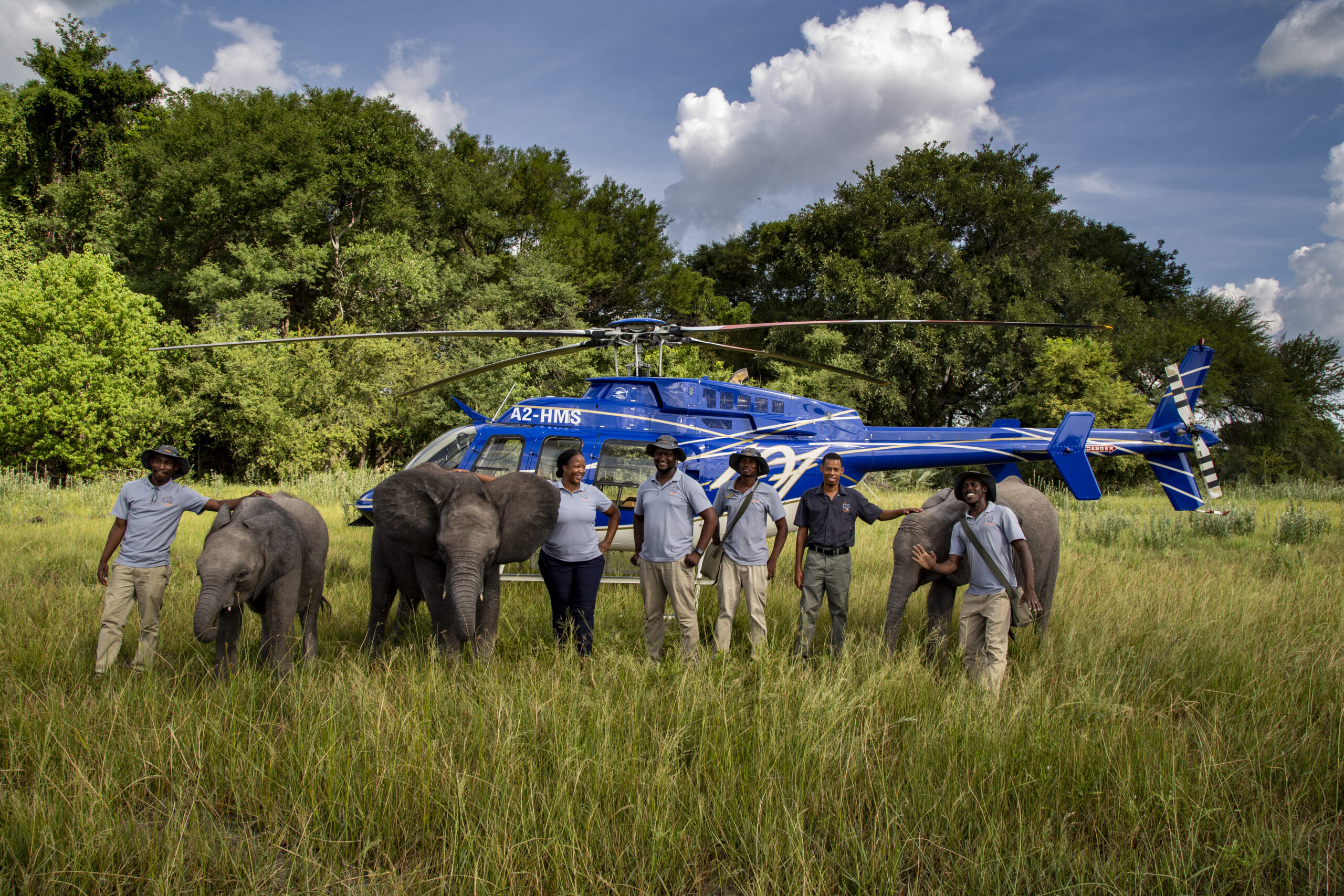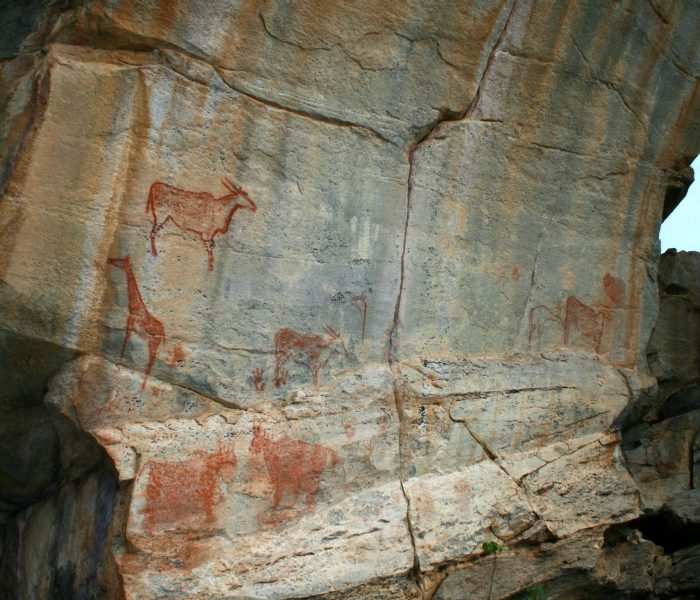 Visit two UNESCO heritage site in a day, the Okavango Delta and Tsodilo Hills! Arriving by helicopter allows you to fully appreciate the significance of the hills from the air. Enjoy spotting game from the air as you fly to and from Mopiri in the Okavango Delta. 
Tsodilo Hills consist of four rocky hills in the Kalahari Desert, including Botswana's highest point. The hills have over 4500 rock paintings, some estimated dating back some 26,000 years. The hills are sacred to the San Bushman, who utilised the caves and springs here until the late 20th century, and there is evidence of human activity dating back some 100,000 years. You are accompanied by an ever-smiling San guide, who will explain the fascinating artwork, presenting a unique glimpse into the history and culture of Botswana that few tourists get to experience. 
*Add on activity
Luxury accommodation
DISCOVER OUR BOTSWANA COLLECTION