THE KINGDOM OF ESWATINI AWAITS
The Kingdom formerly known as Swaziland, is a hidden gem in Southern Africa. In a small geographical area you find tall misty mountains, a vibrant culture rich with history and traditions, and low-lying game reserves teeming with wildlife. This makes Eswatini the perfect destination for a holiday with emphasis on exploring nature and experiencing diverse activities.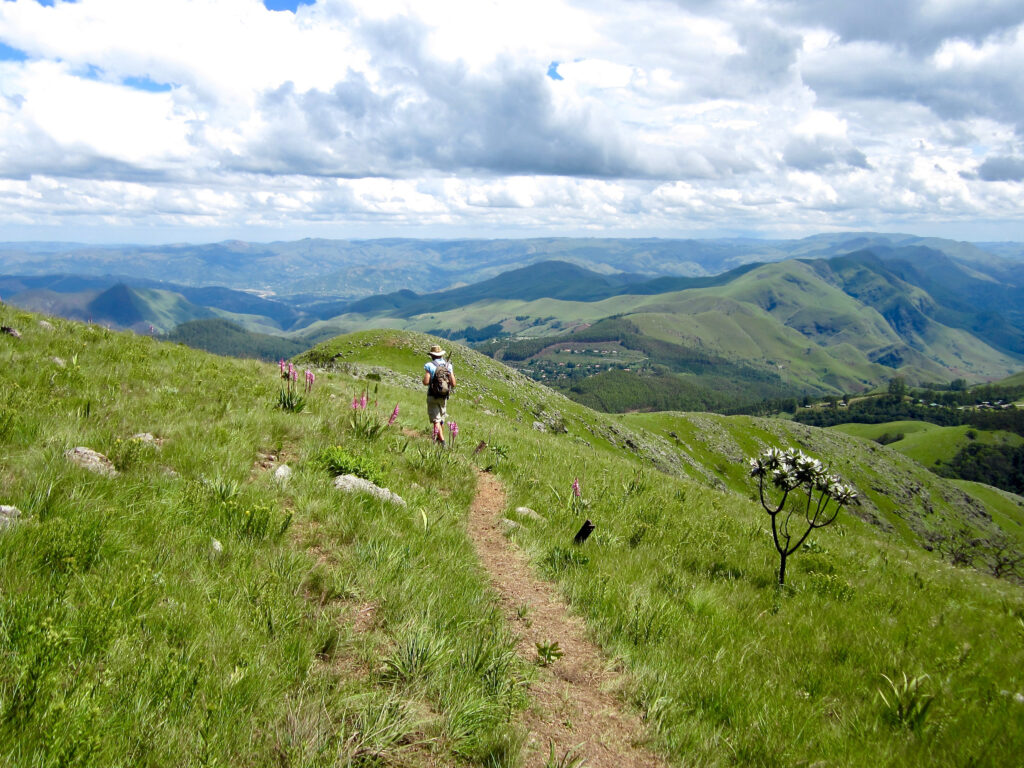 Hiking in rolling hills
Learning about culture and history by visiting communities with a local guide
Experiencing and incredible animal diversity (perfect for photographers)
Roots & Journeys in
ESWATINI
In August 2020 Roots & Journeys acquired the Eswatini based company, Dust & Boots. For 7 years they have been specializing in exclusive hiking based itineraries in the kingdom of Eswatini, as well as into South Africa's Kruger National Park.
We are excited to share these itineraries in Eswatini and Kruger National Park with you. The itineraries will be managed and guided by the original company's founder, Marie Dahl, who lives permanently in Eswatini. She is a biologist (MSc) and FGASA trained guide, who is passionate about conservation, adventure and wildlife.
"There is something about safari life that makes you forget all your sorrows and feel as if you had drunk half a bottle of champagne — bubbling over with heartfelt gratitude for being alive."
Karen Blixen
Our itineraries are hiking based, as we believe that by slowing down the pace you will see and experience all the little details that will make a lasting impression. We combine day hikes with activities such as game drives, visits to communities and markets. Our itineraries are activity packed with emphasis on maximising experiences.
Our group sizes are small (max. 8 guests) and we adjust pace and trails according to the group's abilities. Anyone with a reasonable level of fitness can join our itineraries (No hiking experience required).
The Eswatini hiking itineraries are guided by Marie Dahl, a biologist (MSc) and FGASA trained wildlife guide, as well as local guides throughout the itineraries.
the beautiful kingdom
LOCATIONS
With only 17,364 sq. km it is one of the smallest countries in Africa, completely landlocked by South Africa and Mozambique.
The topography of the country is diverse with mountains that run from North to South in the Western part of the country, and lowveld in the East. The climate varies from tropic in the Lowveld to near temperate in the Highveld.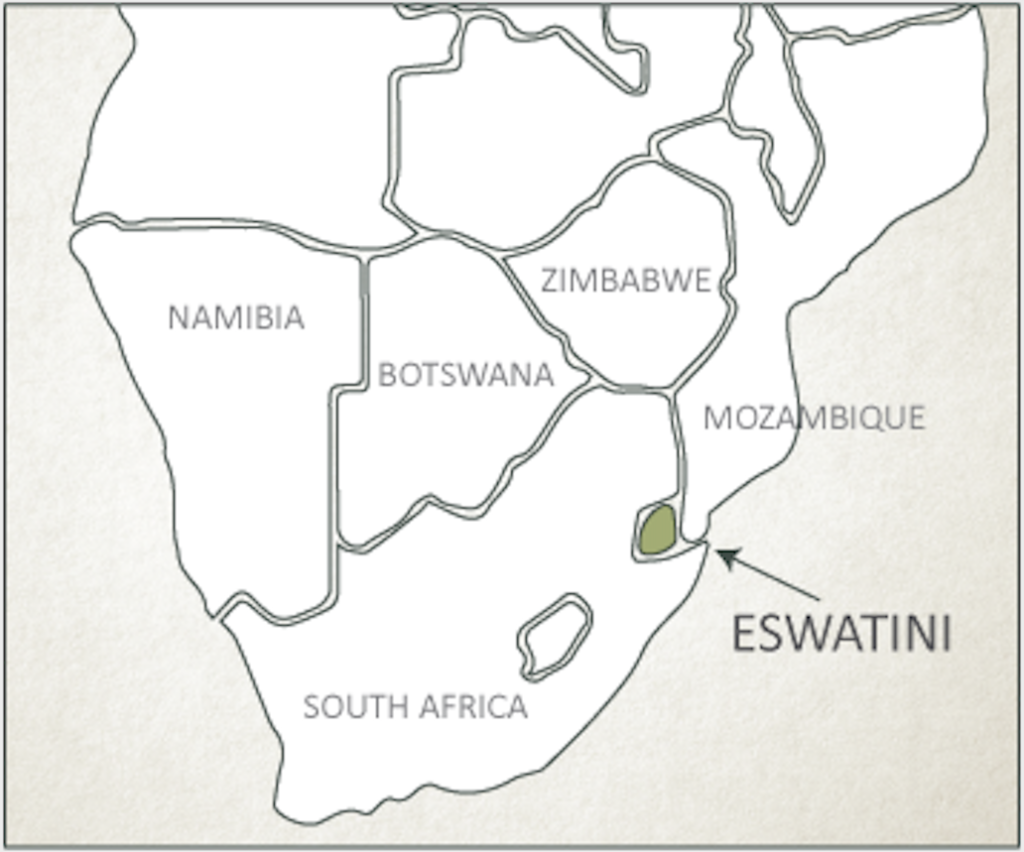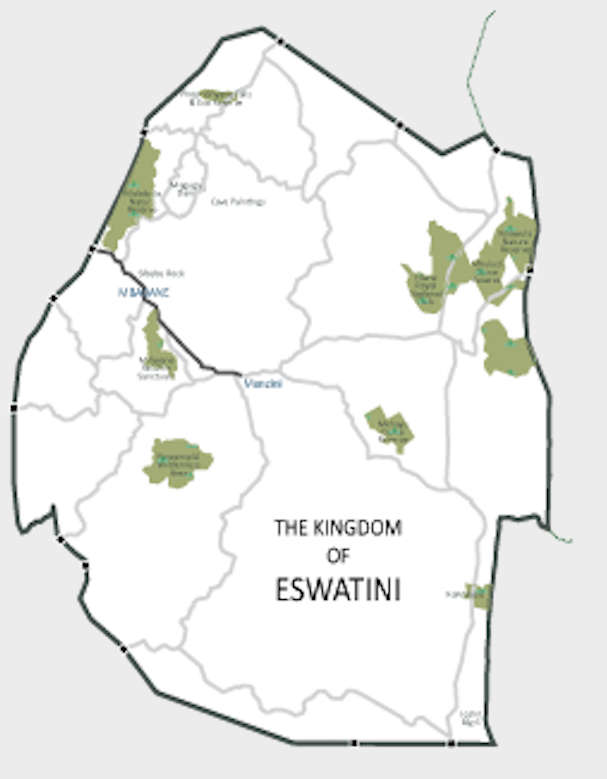 FORMERLY SWAZILAND
ESWATINI
Eswatini is the last absolute monarchy in Africa and is ruled by King Mswati III along with his mother, the Ndlovokati (the great matriarch), and the prime minister. In April 2018, on the 50th anniversary of independence from colonial powers, King Mswati III proclaimed the new official name for the kingdom. The country formerly known as Swaziland is now called the Kingdom of Eswatini. Eswatini is one of the SiSwati (national language) words for the country and literally means: land of the emaSwati (the Swazi people).
roots & journeys
DISCOVER OUR BOTSWANA COLLECTION