You will have a week filled with fun and adventure with this combination of authentic mobile camping and luxury lodges. This incredible rate covers all your accommodation, meals, select experiences, and road transfers.
Explore deep into the Okavango Delta on a tailor-made Mokoro (a traditional dug-out canoe) adventure, navigating past hippos, crocodiles and elephants, and enjoying the incredible birdlife that this vast river inland delta has to offer. The third stop of your journey is Nokanayana, which is where you will have the opportunity to experience some spectacular game viewing.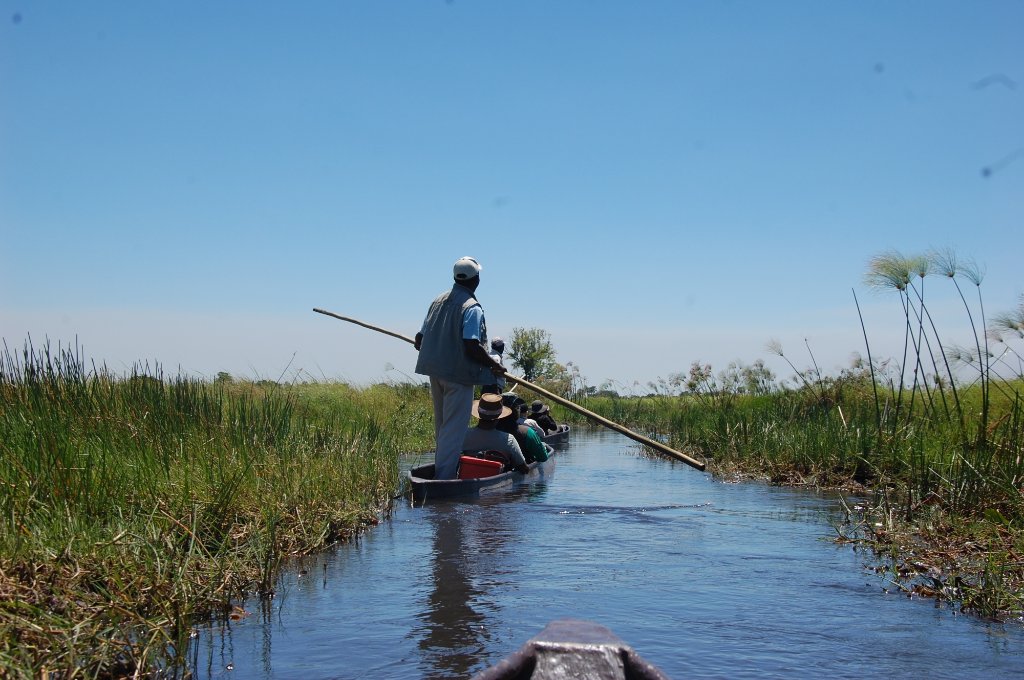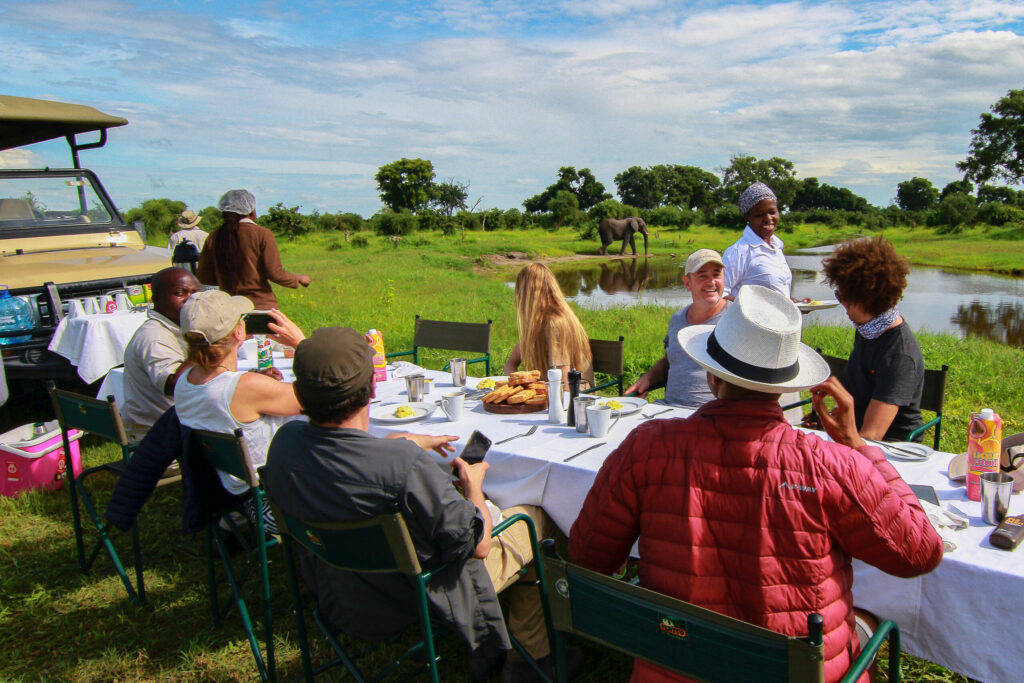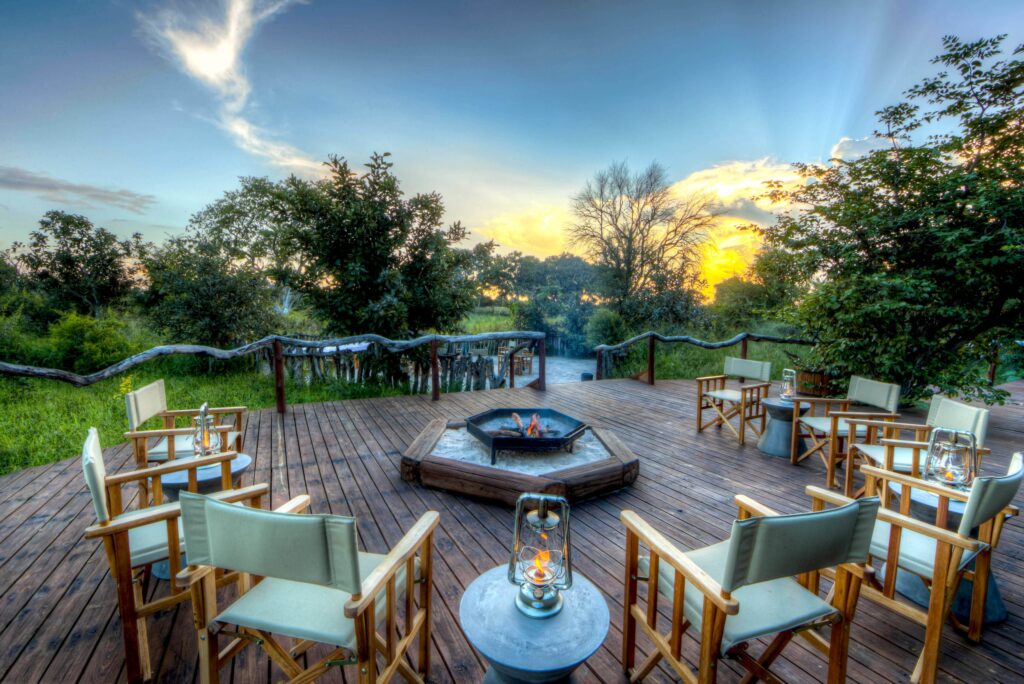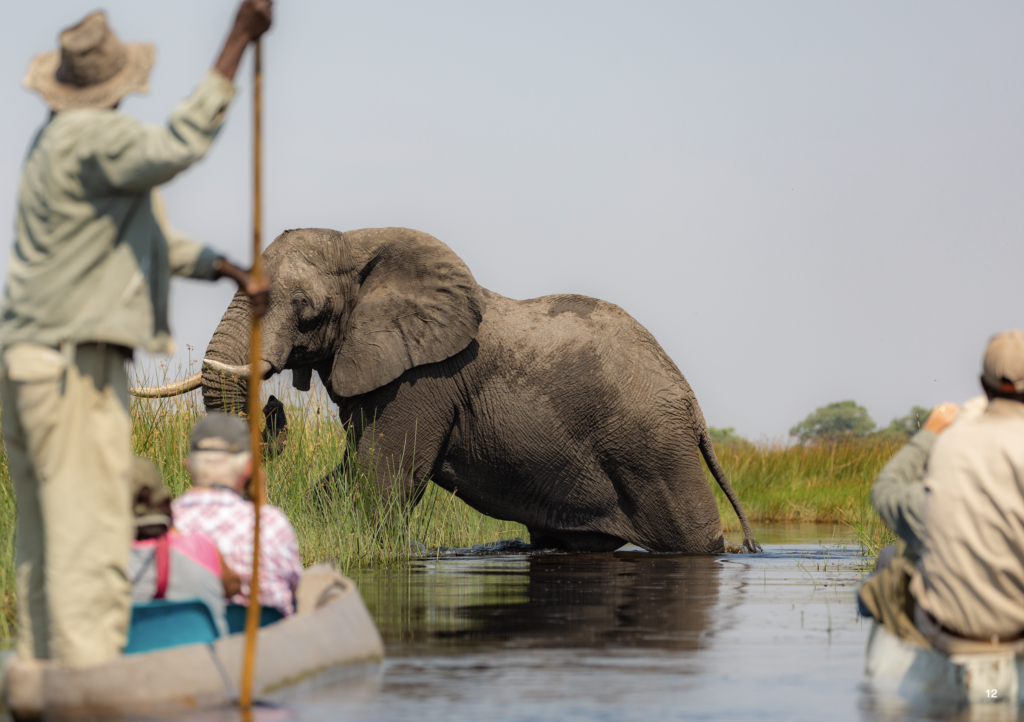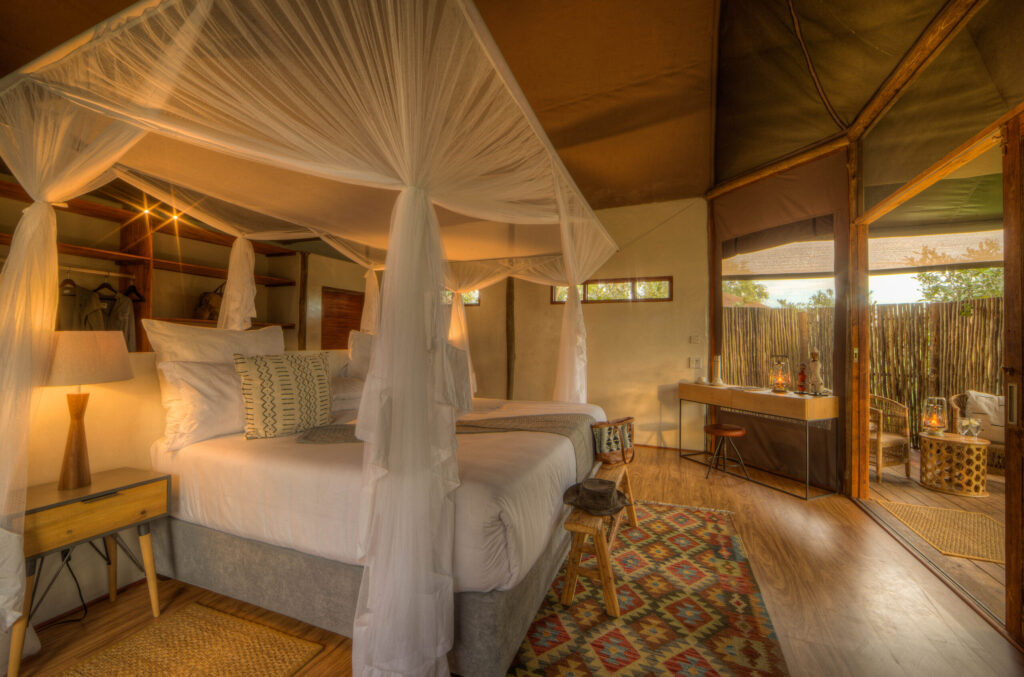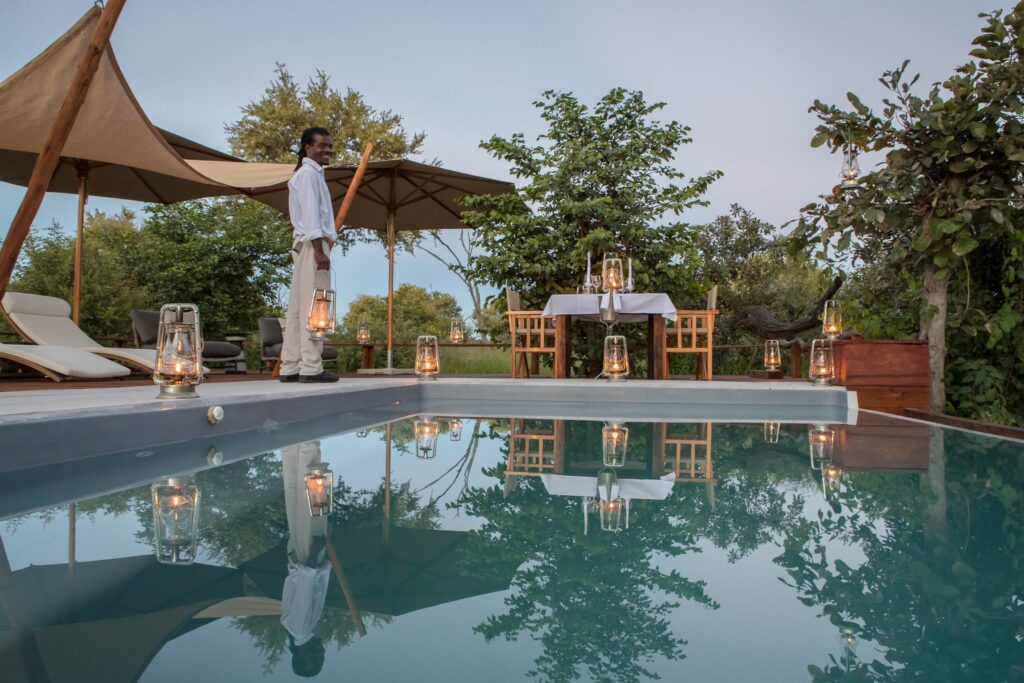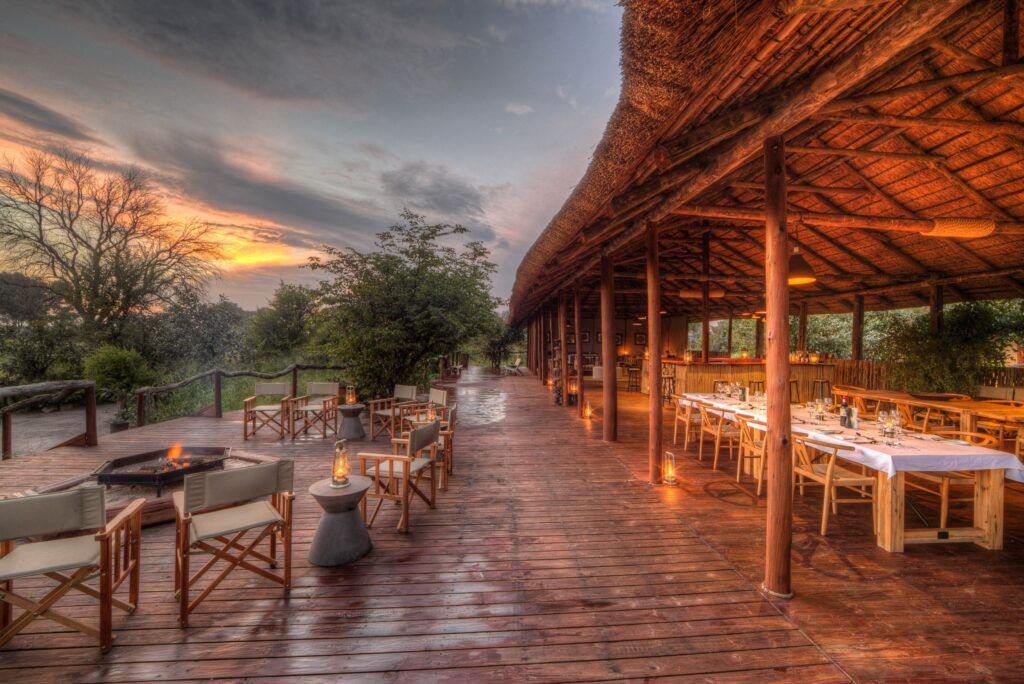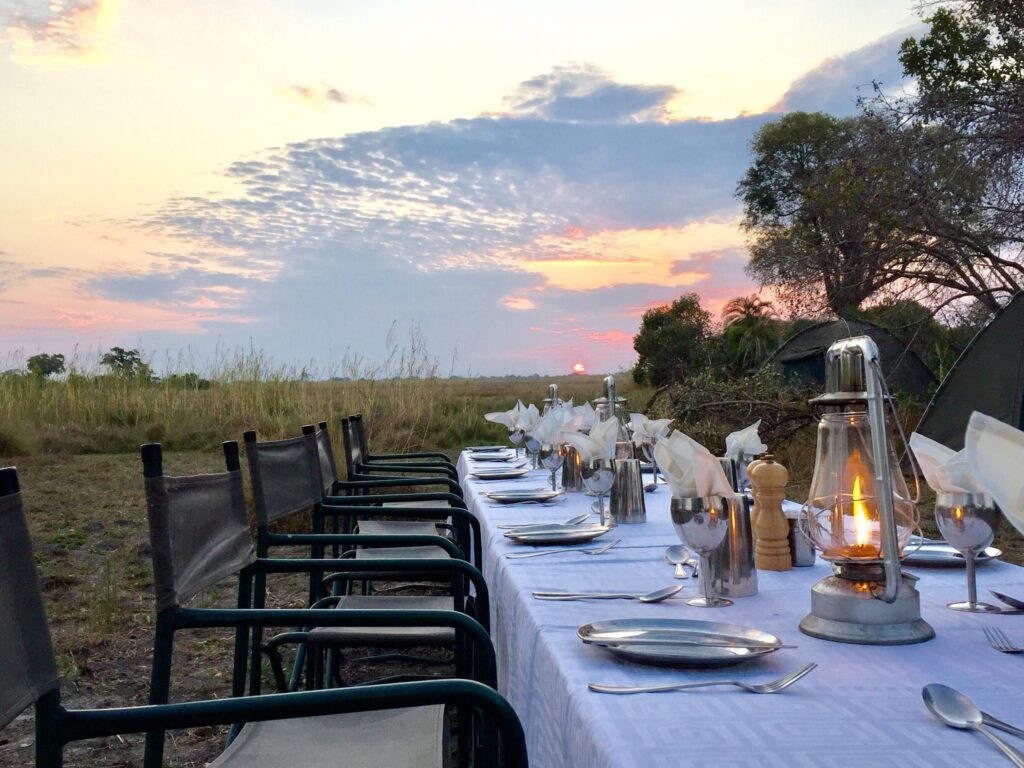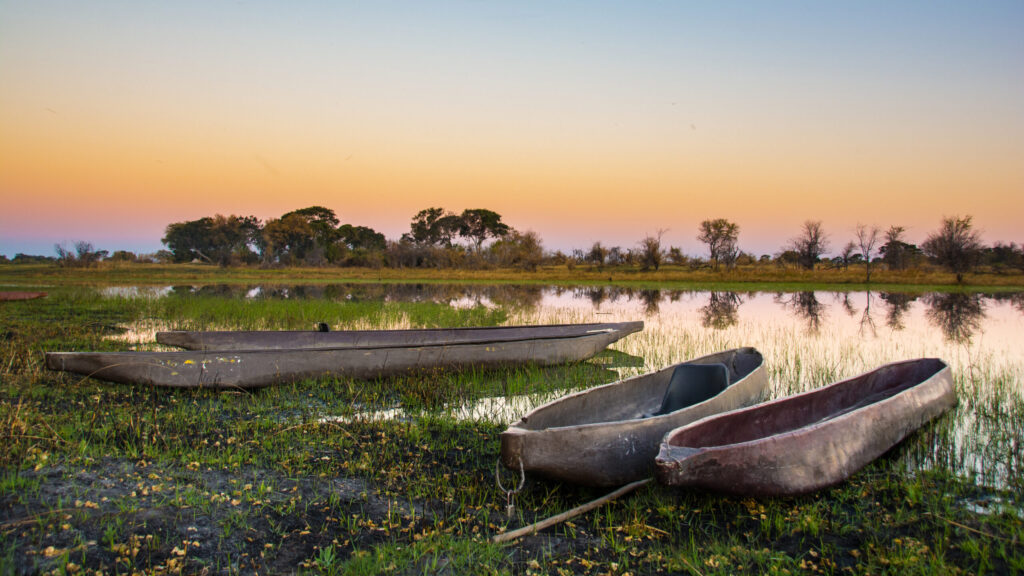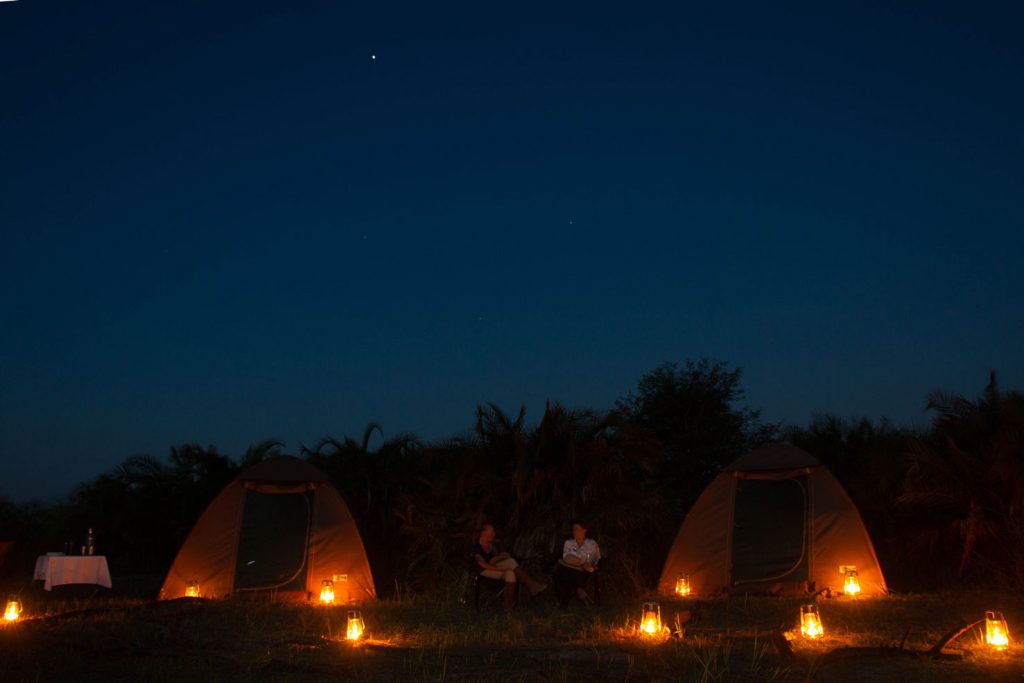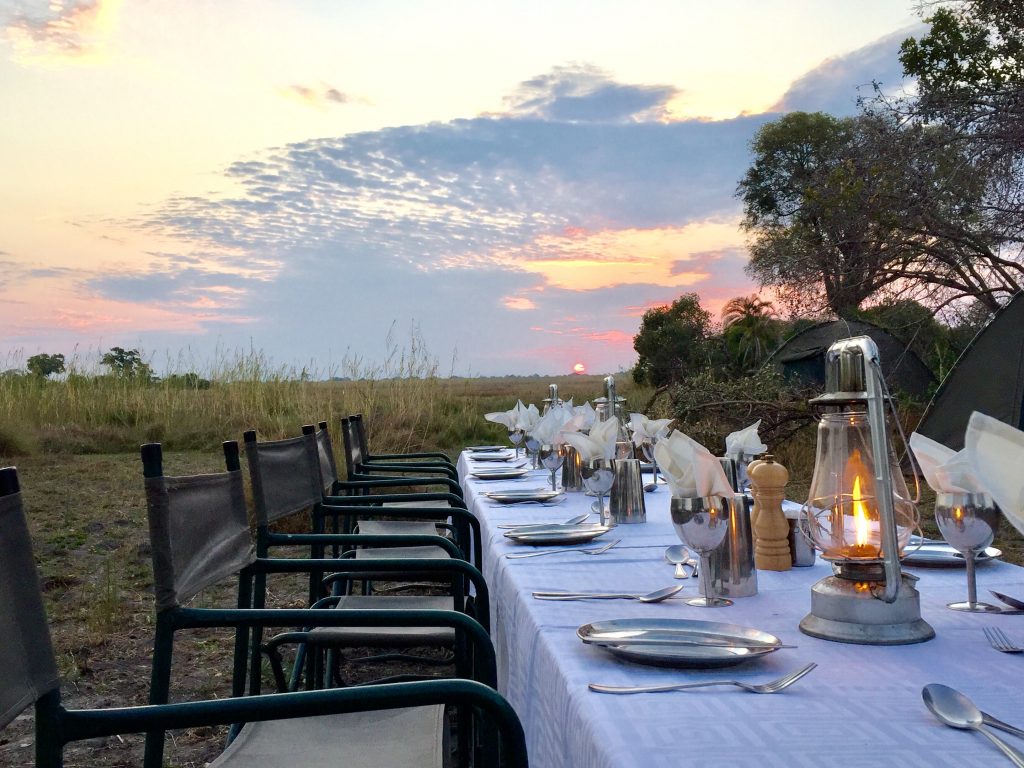 Accommodation
Key Features
What's Included
What's not included
Accommodation
Key Features
What's Included
What's not included
Maun
Upon arriving at Maun Airport, you'll be warmly greeted to Botswana by a Roots and Journeys representative, who will assist in showing you to your connecting transfer.
The first evening will be spent in Maun at Discovery B&B, which is the perfect place to have a relaxing afternoon. This will give you a chance to get a good night's sleep before heading off into the Okavango Delta tomorrow. Here you will also have a brief introductory welcome talk to go over the adventures planned for the coming days.
Okavango Delta
After breakfast you will be picked up by your guide and set off to the Tswii Mokoro station. This is approximately a 45 minute drive. Upon arrival you will meet your team of Polers who will accompany you on your adventure for the next 3 days.
From the low vantage point of a mokoro (traditional dug-out canoe), you'll experience a local tradition that has defined the way safaris are run in the Okavango Delta. Your polers will share their local heritage and in-depth knowledge of the area and its flora and fauna, and you will enjoy a privileged insight into the otherwise inaccessible areas.
When you are ready you will reach a mobile camp set up just for you. On arrival your Guides and Polers may use this chance to have a chat to you about the next  day and plan an itinerary that suits you.
Dinner will be served that evening around a roaring campfire.